How Samsung killed Android Wear and why the Gear S4 won't run Wear OS
23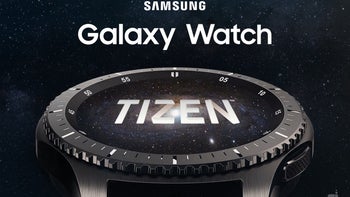 Back in 2014, Google and Samsung were bickering over the ill-fated Android Wear behind closed doors, with the Big G expressing displeasure in the fact that one of its biggest partners is investing increasingly more effort and money into building Tizen as a robust, competitive operating system for wearable devices. And looking back at this now, considering what happened to Android Wear in the following years, it's safe to assume that Samsung knew what it was doing, and perhaps, that it even played an instrumental role in the downfall of Android Wear (which is being revamped as
Wear OS
, by the way, so don't despair).
The original Samsung Galaxy Gear smartwatch launched in 2013 and ran a modified version of Android 4.3 — Android Wear had not been released yet — but a year later, following the launch of Android Wear, Samsung decided to go with Tizen for the Gear 2. What's more, the company even went on to release updates for the original Galaxy Gear that replaced its Android-based operating system with Tizen. Google was reportedly not overwhelmed with joy over Samsung's decision, but it couldn't do much more than try to convince the South Korean tech giant otherwise. But Samsung went its own way, and while sales of Android Wear smartwatches languished (heck,
Motorola even quit the smartwatch game
), Samsung Gear watches continued to dominate the market alongside Apple. And arguably, Samsung couldn't have achieved this success, had it stuck to Android in its then-current form.
Why Samsung ditched Android in favor of Tizen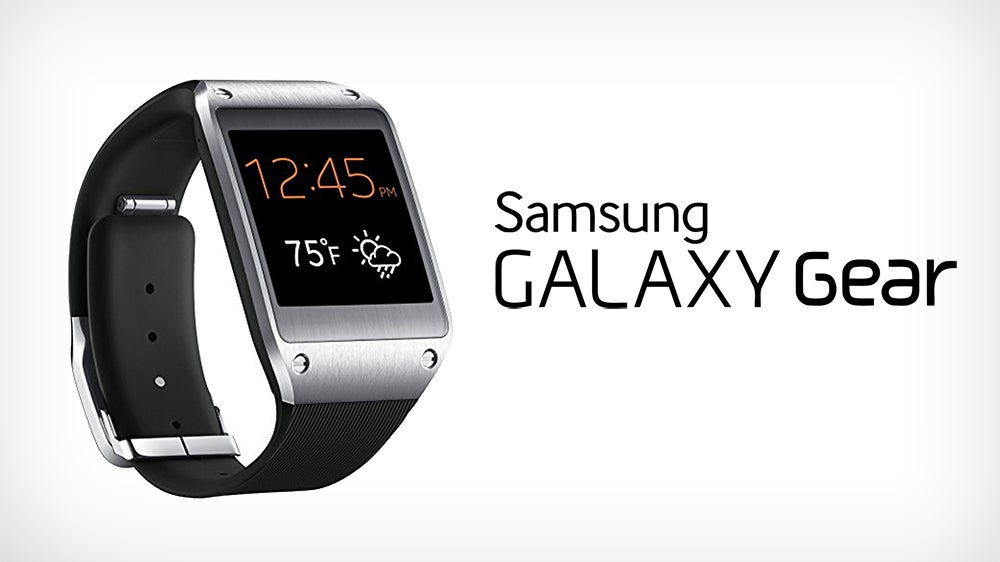 The Samsung Galaxy Gear ran Android when it was originally released in 2013, but it was updated to Tizen short of a year later. Samsung hasn't looked back since.
Samsung smartwatches have a number of stand-out features, including good designs, great build quality, long battery life, and a unique method of control. Two of these features wouldn't have been as robust (or even possible), had Samsung opted to stick with Android for its smartwatches, and these are the exceptional battery life and the rotating bezel.
Samsung pulled an "Apple" with its smartwatches and it's paying off
In the very beginning, Android smartwatches not only ran modified smartphone versions of the OS, but were powered by unimpressive Snapdragon chipsets, which were appropriated from smartphones. This combination lead to poor performance and inadequate battery life on the vast majority of Android smartwatches at the time. Samsung also started with Exynos processors that were scaled-down versions used in other products, but was smart to opt for a proprietary OS that could be tailored and optimized to run on its own hardware. In other words, Samsung pulled an "Apple" by pairing its own hardware with proprietary software that was highly optimized and efficient. Unlike Apple, however, Samsung eventually made Gear smartwatches compatible with pretty much all iOS and Android devices, but that's a different story.
Related stories:
As for the rotating bezel mentioned above, Samsung could have ostensibly made it possible on Android, but it would have required the UI to be completely retailored into a "skin" — as is the case with the Samsung Experience (former TouchWiz) — in order to facilitate for the unique input method. This would have made the OS heavier and more demanding, which Samsung simply deemed impractical, considering the modest smartwatch processors and batteries of the time. Running a heavily altered Android skin on a smartphone is one thing, making it work on a 1.6-inch smartwatch is a different story entirely.
Why Samsung isn't going back to Android (for now)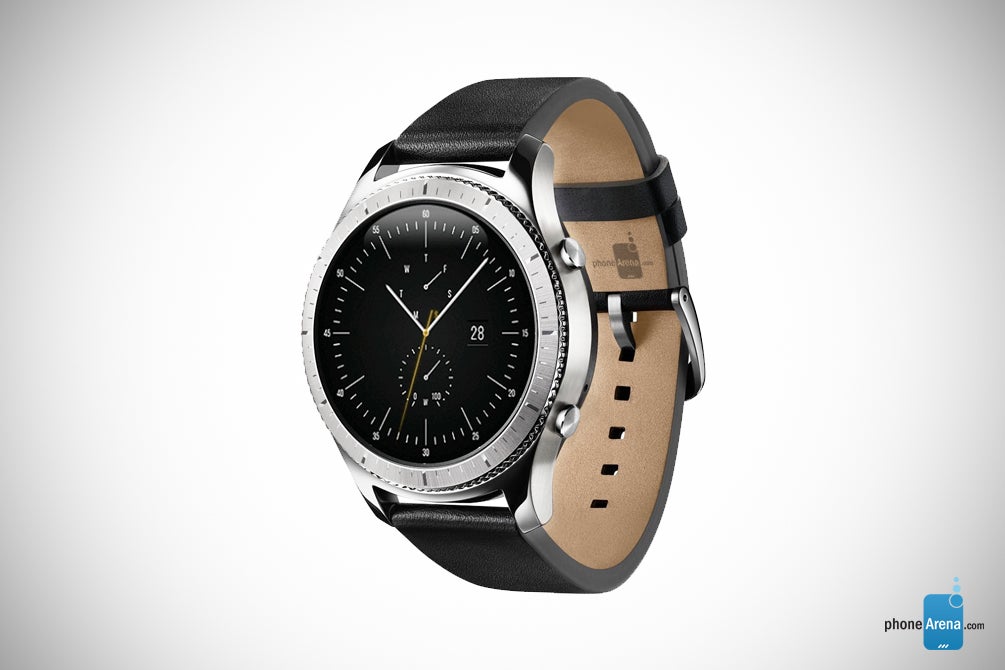 The Gear S4 (a.k.a Galaxy Watch) will most likely still run Tizen
Samsung recently
trademarked the Galaxy Watch name
and even submitted a new
Galaxy Watch logo
to the Korean Intellectual Property Office. This spurred a torrential rain of rumors that Samsung's next smartwatch may not only drop the Gear moniker and become a part of the Galaxy brand umbrella, but also run Android, instead of Tizen (the logic here being that if Galaxy phones are running Android, then Galaxy Watches should, too). This was further amplified by reliable tipster
@EvLeaks
who at the time tweeted:
"Seen on the wrists of Samsung employees: Gear watches running not Tizen, but Wear OS."
However, days after his first tweet, Evan Blass again chimed in on the matter:
Update: turns out these were actually just one-offs made by Google and seeded to some Samsung workers (i.e. keep moving, nothing to see here).

— Evan Blass (@evleaks) June 7, 2018
This is indicative of two things: A) Google is still interested in convincing Samsung to work on an Android smartwatch, and B) Samsung is likely not doing it this year.
Samsung has a good thing with smartwatches right now. It's making its own hardware that runs proprietary software that's perfectly optimized. The one thing that Wear OS has that Tizen doesn't is the open ecosystem, the variety of apps. Why you'd need a million apps on your smartwatch, when what Tizen currently offers is quite enough, in my opinion at least, is beyond me, but it is something that Android has over Samsung's offering. However, I don't think this will be enough to make Samsung ditch Tizen and move to Wear OS. Not for the time being, at least.
Thing is, if Samsung could use Tizen for its Galaxy smartphones and remain competitive, it would. It's just that Android is so ubiquitous and widely-used, and with Apple's choke on the rest of the market, Samsung's chances of pushing Tizen big-time in the smartphone space are not good. However, things are different on the smartwatch market, where Samsung and Apple are reigning supreme with their proprietary hardware and software.
Could Samsung adopt Wear OS in the future?
The answer is obviously
"yes,"
but only if the company deems it advantageous. Google no doubt has big plans for Wear OS, as was made evident at this year's I/O conference, while Qualcomm is preparing to launch a
brand-new Snapdragon chipset
made for wearable devices from the ground-up. This, combined with the fact that Google reportedly has
"several partners"
, including top fashion and tech brands, on board to release new Wear OS-powered products by the end of 2018 could shake things up.
Could this persuade Samsung to drop Tizen and move to Wear OS? Well, it is possible, provided Wear OS rebounds and becomes the competitive smartwatch OS it should have been from the very beginning, but it's too early to tell right now. For the time being, we think it's relatively safe to assume that Samsung will stick with its proprietary OS for wearables, and though the Gear S4 may actually be called the Galaxy Watch, it will likely still run an updated version of Tizen, rather than Android.
What do you think? Are you content with Tizen on your Samsung smartwatch, or would you rather have access to the variety of apps Android has to offer? Tell us in the comments below.
Recommended Stories