You can get the Samsung Galaxy Buds at $99.99 after a cool $30 discount with this promo code
3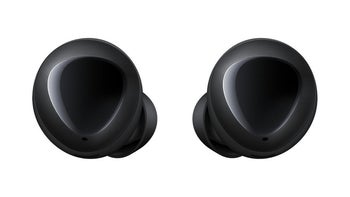 While the
Galaxy Buds
obtained a lower score in our in-depth review than the refreshed
AirPods with Wireless Charging Case
, Samsung's first-gen "true wireless" earphones are typically affordable enough to prove stiff competitors for
Apple's market-leading bad boys
.
Even better, you can purchase the Samsung Galaxy Buds at a significantly lower price than usual from time to time, the latest such discount bringing the sleek black headphones down to $99.99. That means you're looking at saving a cool 30 bucks, or around 23 percent, compared to the $129.99 list price, and all you have to do is remember to apply a promo code to your Fry's Electronics order before checking out.
To receive an individual code, you'll need to sign up to this particular retailer's newsletter, although a generic "2288" digit combination may also do the trick (as it did for this writer). In theory, the marked-down Galaxy Buds are available for free store pickup, as well as free US shipping and free local delivery, but the latter two options might not work around the nation.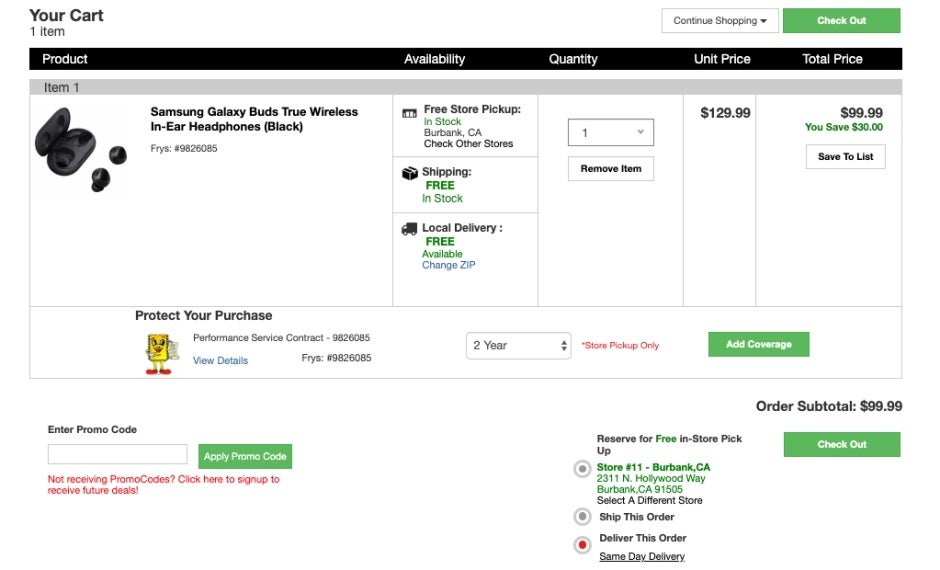 If they do, this deal certainly seems too good to turn down, although we'd be remiss not to point out both
AT&T
and
Verizon offered similar discounts
in the recent past. Meanwhile, those looking to stand out with the snazzy paint job of their fancy new wireless earbuds should keep in mind the yellow variant is exclusively up for grabs on Samsung's website, along with black and white models.
The black Galaxy Buds you can get from Fry's right now at $99.99 come with a matching wireless charging case that promises 7 hours of battery life on top of the 6 hours of endurance provided by the headphones themselves. That's not bad for a pair of buds weighing 5.6 grams each while delivering "premium" AKG sound and allowing you to control how much surrounding noise you let in with Quick Ambient Mode.