Qualcomm's 'Snapdragon 8150' may carry a different name after all, 'Snapdragon 865' also coming soon
4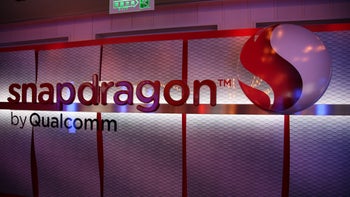 After Samsung's recent announcement of the
Exynos 9820 processor
set to be used on "international" variants of the highly anticipated
Galaxy S10
, we're finally inching closer to the
formal introduction of Qualcomm's Snapdragon 845 SoC sequel
.
This will take place in Hawaii on December 4, and as tradition goes, the next-gen chipset is widely expected to find its way inside
Samsung's US-specific flagship phone
, as well as most other Android high-enders due out in the first half of 2019.
But it seems we may have misunderstood a number of rumors floating around of late, as
Snapdragon 8150
is probably nothing more than an internal codename. Instead of drastically and confusingly revising its branding strategy, Qualcomm is likely to go with a simpler and more logical
Snapdragon 855
name after all, according to
PCMag's sources and educated guesses
.
A bigger leap in 8xx branding, similar to the recent jump from a Snapdragon X24 to an
X50 modem
, is not out of the question either, but what's pretty much etched in stone is that Qualcomm won't be taking the wraps off a "Snapdragon 8150" SoC next week.

A Snapdragon 865 SoC with an integrated Snapdragon X55 5G modem could see daylight as early as Q3 2019, suggesting like the Exynos 9820, the Snapdragon 855 (aka Snapdragon 8150) will be limited to 4G LTE connectivity after all.

Intriguingly, PCMag's Sascha Segan also declares himself "super-skeptical" of "rumors going around" about the Snapdragon 855's "core layout." Basically, we may not know anything for sure about Qualcomm's plans for the next generation of high-end Android smartphones. But we will soon enough, so stay tuned.
Recommended Stories