Alleged Snapdragon 855 pops up in benchmark database, revealing greatly improved performance
28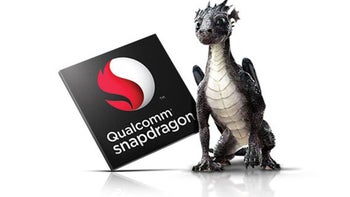 If word on the street is to be believed, the Snapdragon 855 just popped on Geekbench, revealing potentially-superb performance.
The "QUALCOMM msmnile for arm64" entity scores 3697 points in the single-core Geekbench v4.0.4 benchmark, which is a great improvement, and 10649 points in the multi-core test, which would still be a worthy improvement over the Snapdragon 845. To put things in perspective, the Snapdragon 845 usually scores around 2400 points in the single-core test and around 8500-9000 points in the multi-core one. The chipset is listed as being an octa-core one with a clock speed of 1.78GHz, which perfectly falls in line with our expectations for that chipset.
Still, even these alleged preliminary benchmark suggest the Snapdragon 855 won't be able to really match Apple's last year A11 Bionic, let alone the upcoming A12 chipset which is quite certainly about to set the bar even higher.
As usual, take everything with a grain of salt, but we wouldn't be surprised at all if the benchmark entry in question reveals the performance of an actual Snapdragon 855. We recently heard that mass production of this silicon will commence in Q4 2018, so it's not too far-fetched to expect early test mules to pop up on various benchmarking databases.
It's expected that the Snapdragon 855 will be built on a 7nm manufacturing process and will be powering Samsung's Galaxy S10 generation of flagships early next year, and aside from its much better performance than the Snapdragon 845, the chip might also get bundled with a super-speedy X50 LTE modem that might officially support 5G data throughput speeds.
Speaking of expectations and the such, feel free to check out our full round-up detailing cores, clock speeds, and other intricate details of the upcoming Snapdragon 855, which is
available right here
.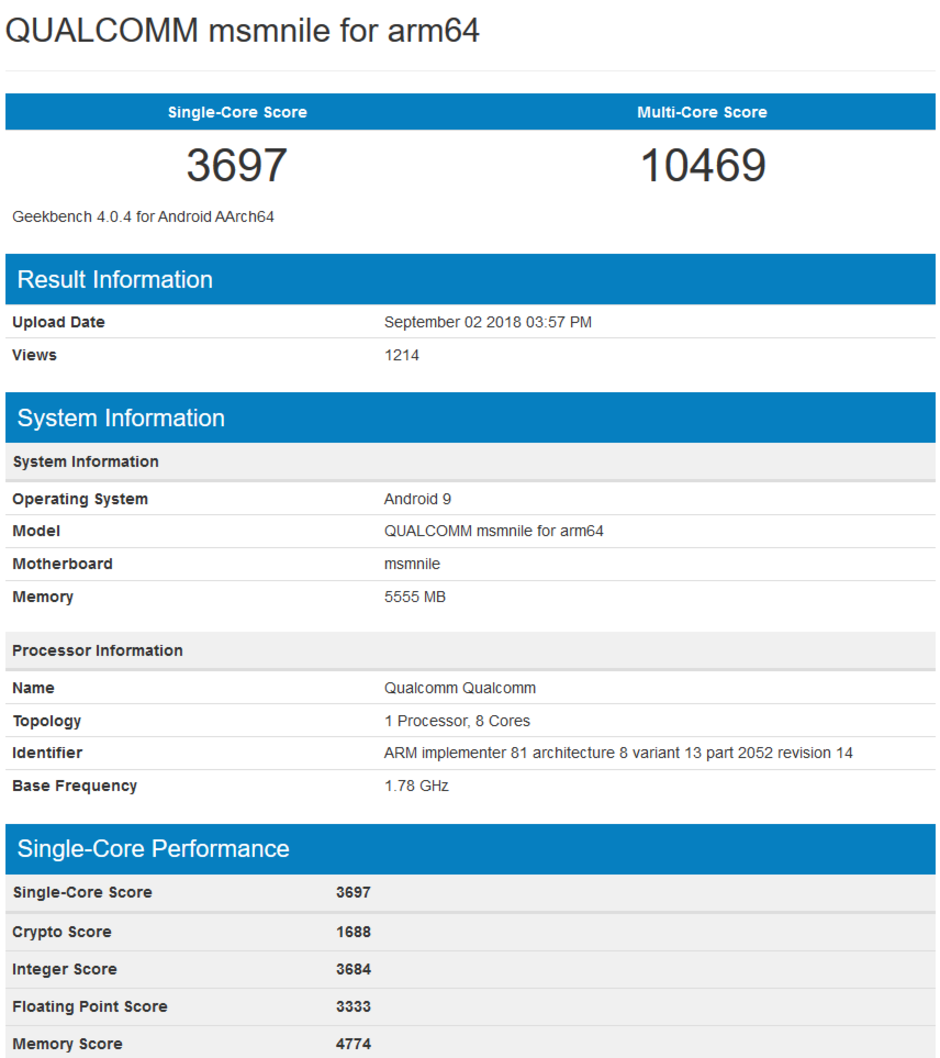 Snapdragon 855 appears on Geekbench