Qualcomm introduces the Snapdragon X50 5G modem for next-generation phones and network testing
6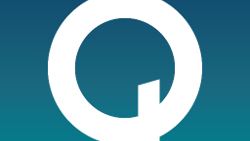 Qualcomm this morning unveiled the new Snapdragon X50 5G modem. The company says that it is the first to unveil a commercial modem designed for next-generation phone manufacturers, and to help network operators with their 5G testing. The Snapdragon X50 supports 5G operations in the 28GHz band. That happens to be
the band used by Nokia and U.S. Cellular for their recent 5G testing
.
The modem will handle peak downlink speeds of 5Gbps, which was achieved in the same testing discussed above. To support these speeds, the modem uses "Multiple-Input Multiple-Output (MIMO) antenna technology with adaptive beamforming and beam tracking techniques." This helps the modem do its thing even in situations where the cell tower is not in the line-of-sight.
Phone manufacturers using the Snapdragon X50 will be able to get ahead of the field in having their devices ready for 5G compatibility. The modem can be combined with a Snapdragon chipset with an integrated Gigabit LTE modem. The Snapdragon X50 5G modem will work with multi-mode 4G/5G mobile broadband, as well as fixed wireless broadband devices.
"The Snapdragon X50 5G modem heralds the arrival of 5G as operators and OEMs reach the cellular network and device testing phase. Utilizing our long history of LTE and Wi-Fi leadership, we are thrilled to deliver a product that will help play a critical role in bringing 5G devices and networks to reality. This shows that we're not just talking about 5G, we're truly committed to it."-Cristiano Amon, executive vice president, Qualcomm Technologies Inc.
The Snapdragon X50 5G modem will be available for sampling during the second half of next year. Commercial products employing the chip will be offered to consumers during the first half of 2018.
source: Qualcomm