Here's how you can get a Moto G7 Play for an insanely low $29.99 (carrier activation required)
4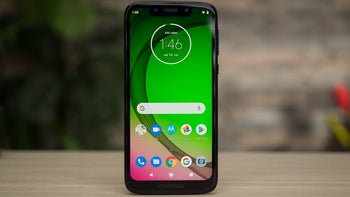 The
G7 Play
is arguably the least impressive member of
Motorola's latest mid-range smartphone family
, but at the right price, the 5.7-incher can also be a pretty smart buy, what with its respectable octa-core Snapdragon 632 processor, generous 32 gigs of internal storage space, modern Android 9.0 Pie software, and more than decent battery life.
Recently discounted from $199.99 to
$179.99 unlocked
and with no strings attached whatsoever over on its manufacturer's official website, the Moto G7 Play can be purchased today for as little as $29.99. Naturally, this colossal $170 price cut does come with strings and catches, requiring you to activate the "Deep Indigo" handset upfront on a new Sprint account or new line of service through Best Buy.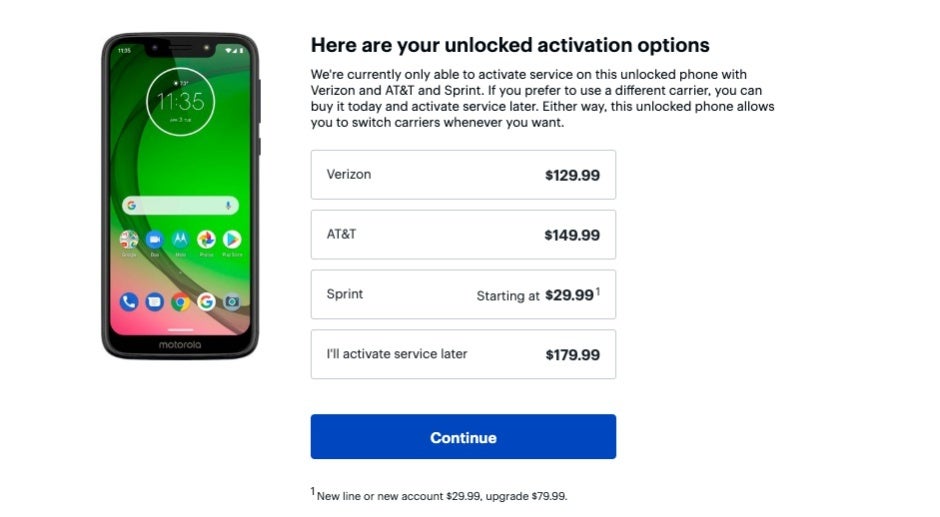 Surely, that's a sacrifice worth making in order to get such a respectable phone at an insanely low price of 30 bucks, but even if you're an existing Sprint subscriber looking for an upgrade, you can score a sweet $120 in savings and pay just $79.99. Meanwhile, the $199.99 MSRP is currently reduced to $129.99 with Verizon activations or $149.99 for AT&T customers. Finally, choosing to activate the unlocked device "later" will have you cough up $179.99 at Best Buy, matching Motorola's newest first-party special offer.
Before pulling the trigger, you may want to keep in mind the Moto G7 Play doesn't come with a very hefty battery, sharp screen, or impressive photography setup. But it's actually the 1512 x 720 pix res display that helps the 3,000mAh cell keep the lights on for an exceptional amount of time on a single charge. The not-so-great 13MP rear-facing shooter certainly gets the job done on a sub-$100 budget, with a reliable fingerprint scanner, water-repellent design, and basic facial recognition technology also on deck to complete a decent list of features.
Recommended Stories