iTunes Match lands in 20 more countries
1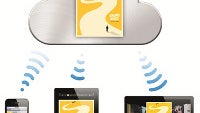 After its initial launch in the US, and later expansion to a total of 17 countries,
iTunes Match
has now made one more step to becoming truly global by adding 20 more supported countries. The music matching service that will save you plenty of time when building your music library is launching in South and Central American markets, and Eastern European countries like Estonia, Latvia and Lithuania among others.
iTunes Match is already available in most developed markets including Australia, Canada, New Zealand, United Kingdom, France, Germany and Spain.
iTunes Match basically
matches your existing music library
to what Apple already has and replaces those files with the probably better quality ones from Cupertino's database. The service is not free, though - you have to pay an annual fee which is $25 stateside. Hit the source link below for all the tiny details about Apple's music matching service.