Gold and red are your favorite new iPhone XS, XS Max, XR colors; white - not so much (poll results)
9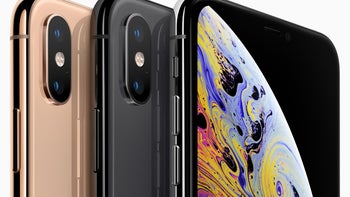 So, with all the buzz around the hardware and overall improvements inside Apple's new iPhones, we all probably paid little to no attention to the color options that the XS, XS Max, and the XR will be available in. As the color plays a major part in the overall design experience, we though it would be nice to probe the public's mood and see which of the new iPhone colors are more favored than the rest.
So, when it comes to the iPhone XS and the XS Max, it would seem that Apple has struck gold... figuratively speaking. A vast majority of the readers that voted in our poll revealed that they really dig the new champagne gold version, which has garnered the love of 738 voters, a whopping 49.7% of all votes casts. Second comes in the Space Gray version, with 517 votes (34.44%), and at he third spot we have the Silver version, which comes along nicely with just 246 votes (16.39%).
Moving on to the much more colorful iPhone XR, the very youthful and colorful iPhone XR, which will be available in a whole lot of six different colors. Namely, those are white, black, blue, yellow, coral and (PRODUCT)RED, and frankly, we appreciate the range here.

It seems that the vast majority of you dig this feature, too. In fact, a large majority of users have expressed their love for the fiery red version, which is leading with 388 votes (33.83%). Second and third come the blue and black versions, while the white one is last in popularity, and rightly so!
Here's the full breakdown of the votes.