TSMC to build the Kirin 980 chipset using its 7nm FinFet process?
4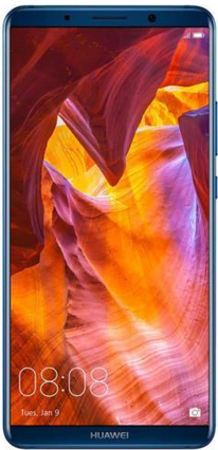 The Kirin 980 chip could debut inside the sequel to the Huawei Mate 10 and Mate 10 Pro
Huawei's home grown Kirin 970 chipset, which powers the company's
P20
and
P20 Pro
handsets, is built using TSMC's 10nm process. Despite rumors that Samsung will produce some of Huawei's next-generation Kirin 980 SoC, a report published today says that the majority of these chips will be manufactured by TSMC using the latter's 7nm FinFet process. The Kirin 980 chipset will be available in the second half of this year in time to be deployed in Huawei's next high-end smartphone.
Cambricon's processor IP brought AI capabilities to the Kirin 970 SoC, and will do the same for the Kirin 980 SoC. Cambricon's new 1M AI chip was designed using TSMC's 7nm process. The Kirin 980 chipset could debut in the fourth quarter of this year when we might see Huawei unveil sequels to the
Mate 10
and
Mate 10 Pro
. The pair were unveiled last October.
TSMC already has volume production of 7nm chips rolling off the assembly line at its foundry. By the end of this year, it is expected to be churning out such product for mobile devices, AI, gaming and even cryptocurrency mining.
source:
Digitimes