Oldie but goodie Huawei Mate 10 Pro returns to the spotlight in amazing eBay deal
5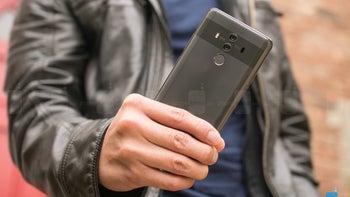 While
the confusion lingers
over
Huawei's Android "commitment"
and the Chinese company's relations with key US partners and parts suppliers, one thing remains crystal clear. Existing devices will not be affected in any way by trade tensions and
political machinations
, retaining their full access to the Play Store and all other official Google apps and services.
Considering all that, we can probably agree the unlocked Huawei Mate 10 Pro is a killer bargain right now at a marked-down price of $336. Available back in the day for
as much as $799
, the last phone Huawei officially released in the US typically fetches $480 these days. But for a limited time, Newegg sells it at a decent $60 discount, and until July 14, you can take an extra 20 percent off your order on eBay.
If you simply add a "midnight blue" or "mocha brown" version of this
beautiful 6-incher
to your cart, its price will automatically drop from $419.99 to $335.99 with absolutely no strings attached. We're obviously talking about brand-new, unused, unopened, and undamaged units sold in their original packaging by Newegg through eBay, fully compatible with carriers like AT&T and T-Mobile, and although the listing doesn't explicitly mention it, most definitely backed by a standard 1-year US warranty.
The Mate 10 Pro is
cheaper than ever before
, mind you, with the same stunning OLED display surrounded by incredibly thin bezels in tow, as well as a powerful Kirin 970 processor, generous 6 gigs of RAM, 128GB internal storage space, 4,000 mAh battery, and a high-quality Leica-enhanced 12 + 20MP dual rear camera setup.
Originally released back in 2017, this bad boy has managed to retain a large part of its flagship charm, delivering truly impressive bang for your buck at only $336.
Check out the deal here in blue and brown