U.S. companies still have no clue what they can ship to Huawei
2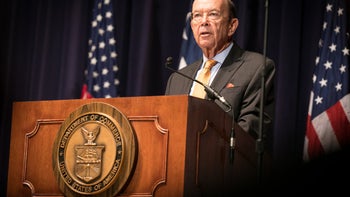 It's clear by now that
when U.S. President Donald Trump said on June 29th
that "U.S. companies can sell their equipment to Huawei. We're talking about equipment where there's no great national security problem with it," the comment was not clear enough to figure out exactly what U.S. suppliers could sell to the Chinese manufacturer. That is why we haven't heard a word from Google since these words were uttered by the president. We've heard White House economic advisor Lawrence Kudlow say that Huawei is still on the Entity List, and an internal email sent by a Commerce Department official said that the company is still "blacklisted." Licensing requests from U.S. companies seeking permission to ship supplies to Huawei should be handled with a "presumption of denial," the email reportedly said.
Today, U.S. Commerce Secretary Wilbur Ross commented on the situation
Reuters reports
. Ross parroted Trump by saying that the U.S. government will issue licenses to American firms who are shipping parts and software to Huawei that are not considered threats to national security. But the Commerce Secretary's words did not clear up the situation at all; for example, just exactly which components are a threat to U.S. security? Is the Google Play services version of Android such a threat? Remember, the original reason why Huawei was placed on the Entity List was that the U.S. is worried that Huawei will be forced to spy on American consumers and corporations by the communist Chinese government. China does have such a law and the concern is that Huawei devices contain a backdoor that will send intelligence to Beijing; the company has denied this repeatedly.
It still isn't clear what supplies U.S. companies can ship to Huawei

Ross, who made his comments in Washington at an annual department conference, said that Huawei would still remain on the Entity List and that most license requests by U.S. companies would be denied. Most importantly, he added that there is no change in the types of supplies that require a license for U.S. companies to ship to Huawei. He did add that to make sure foreign companies aren't benefitting from the ban at the expense of U.S. firms, some licenses will be granted. Last year, Huawei spent $11 billion to obtain parts and software from U.S. companies.
"To implement the president's G20 summit directive two weeks ago, Commerce will issue licenses where there is no threat to U.S. national security. Within those confines, we will try to make sure that we don't just transfer revenue from the U.S. to foreign firms...The private sector must act responsibly and protect technologies with national security ramifications," Ross warned American firms. "It is wrong to trade secret or sensitive IP or source code for access to a foreign market, however lucrative that market might be."-Wilbur Ross, Secretary, U.S. Commerce Department
After Ross' comments were disseminated, many attorneys specializing in trade said that they did not clarify the Trump administration's position on what can and what cannot be sold to Huawei. One trade attorney, Doug Jacobson, stated that "The actual policy of what is not going to endanger U.S. security is not clear. The only way that industry can determine the line is by submitting (license) applications and knowing what types will be approved and which types will be denied."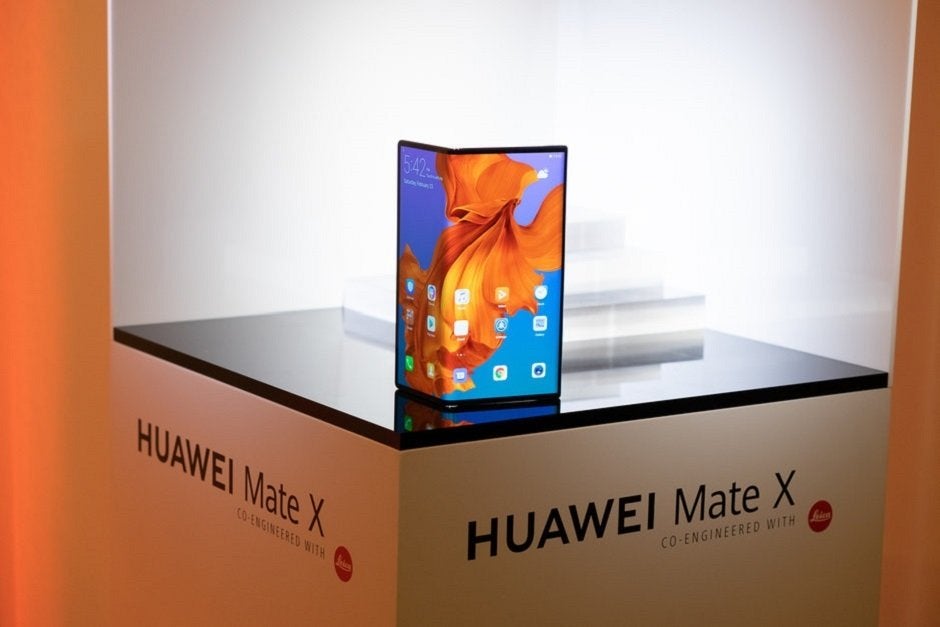 The foldable Huawei Mate X will have Android pre-installed
While the foldable
Huawei Mate X
will run on Android when it is released in September (the phone was introduced back in February before Huawei's placement on the Entity List), the company's Mate 30 series might have to ship with Huawei's Android replacement pre-installed. Recently, Huawei founder and CEO Ren Zhengfei said that
its HongMengOS is "likely" to be faster than iOS and Android
.