Google Pay further expands to 24 new US banks; here's the full list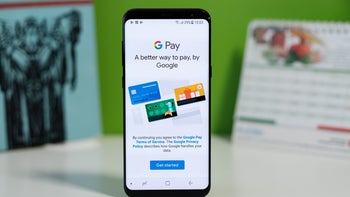 Google Pay is not as popular as
Apple's similar digital wallet platform
or as versatile and
feature-rich
as
Samsung Pay
, but when it comes to US banking partners, it's hard to rival the search giant's tour de force from the last couple of years.
Obviously, there are no major newcomers to report, as Google has taken care of the financial industry's biggest names a long time ago, but we're fairly certain a good number of people will be glad to see their "minor" bank support the inevitable progress of payments towards a completely paperless, contactless future. Without further ado, here are all the 24 new US banks and credit unions that work with Google Pay to facilitate mobile transactions on NFC-powered devices running Android 5.0 and above:
ASI FCU
American National Bank of Minnesota
American Southwest
Atlantic City Electric Company Employees Federal Credit Union
Bank of Luxemburg
Bank of Herscher
Bay State Savings Bank
Boone Bank & Trust Co.
E*Trade Bank
FNCB Bank
First Merchants Bank
First National Bank of Bemidji
Gateway First Bank
Jeep Country Federal Credit Union
LAFCU
MCU Financial Center Credit Union
Merck Sharp and Dome FCU
Northwest Bank of Rockford
PremierOne Credit Union
Red River CU
State Bank of Davis
The Claxton Bank
Ukrainian Selfreliance FCU
Vanderbilt University Employees CU
Both credit and debit cards issued by these financial institutions can be virtually stored in the Google Pay app and then easily used at supporting retailers nationwide, as well as in apps and on websites like Airbnb, Caviar, Doordash, Fandango, Groupon, and Starbucks.