Samsung Pay Cash is a new virtual prepaid card aiming to help you spend less
2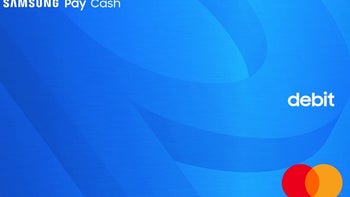 Samsung Pay has
come a long way
since making its US and Korea debut more than four years ago, spreading to over two dozen additional markets around the world and pretty much working anywhere physical credit and debit cards are accepted nowadays. That said, the mobile payment service seems to have slowed down its expansion and development a little in the last few months, returning to the spotlight just yesterday by
releasing a killer new feature
that its two main rivals are yet to support.
But there's actually another addition to the digital wallet platform worth discussing today in
Samsung Pay Cash functionality
. Despite what the name suggests, this doesn't involve the exchange of real cash money, instead keeping your funds within Samsung Pay "
like
cash in your wallet." The idea is basically to help you spend less, which feels rather counterintuitive for an app that still has a long way to go before catching up to
Apple Pay
in terms of how many transactions it processes worldwide.
Apart from simply storing your conventional credit and debits cards digitally, the newly launched feature enables Samsung Pay users to transfer funds from said cards or even directly from your bank account to a "virtual prepaid cash card." That way, you can better manage your budget by only keeping a certain amount of money on hand for routine spending. In case you're wondering, no, Samsung isn't also launching its own physical credit or debit card to go after
you-know-who
.
Your Samsung Pay Cash funds will obviously be accessible wherever you can use the main Samsung Pay platform, which means you'll be able to spend this money in physical stores that use either NFC or magnetic POS terminals, as well as online at supporting e-commerce retailers. You can even effortlessly send money from your Samsung Pay Cash card to contacts in your phone. By the way, you'll still need one of only a few Galaxy devices to download and access the Samsung Pay app, as well as this Pay Cash functionality.
The list
essentially includes all flagships starting with the Galaxy S6.
Last but not least, it's certainly worth pointing out that early Samsung Pay Cash adopters have a little something, something to gain from signing up for a "virtual prepaid cash card." The first 20,000 people in the US to complete the registration process will receive a free $5 credit that they can use immediately without having to transfer any of their own funds.