Samsung Pay can now do something in the US that Apple Pay and Google Pay can't
17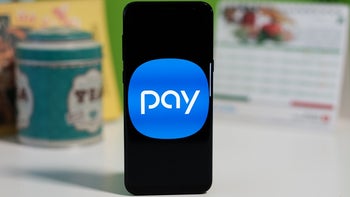 Samsung Pay is an incredibly convenient digital wallet service, supporting all types of POS terminals, but apart from adding one big name to its list of US retail partners
way back in January
, the app hasn't made a lot of headlines lately.
To get started, you need to be a US resident or citizen with a valid Social Security Number and US address, you must be at least 18 years of age, and of course, own a Samsung device compatible with the company's proprietary mobile payment service. You also need to open an account with Travelex in the Samsung Pay app, and in order to successfully send someone money from your US-issued Visa or Mastercard debit or credit card stored in your Samsung Pay wallet, you have to know the recipient's full name (as shown on their bank account or ID) and their address of residence.
By the way, you can't transfer money directly from your bank account using Samsung Pay for the time being, but you are allowed to send funds from your debit or credit card to a bank account abroad if you also supply the recipient's IBAN, their bank's unique identifier code, and their billing address as held by their bank for SWIFT delivery.
That may sound like a whole lot of information, but for the most part, it's pretty standard stuff, and if you've ever used an international money transfer service before, you're probably familiar with this entire process. By the way, this is something that Apple Pay and Google Pay don't offer just yet, which makes Samsung seem like a pioneer of sorts.
The truly impressive thing here is the list of countries US-based Samsung Pay users can send money to right off the bat, which includes a whopping 47 names, from Mexico to China, India, Nigeria, Jamaica, Japan, the UK, Sweden, Israel, Australia, South Africa, Turkey, France, Germany, Italy, and pretty much everywhere in between. Obviously, there will be fees and different exchange rates to consider, but Samsung promises to show you all financial details before making the transfer. And yes, there's also a minimum transfer amount of $50.