The booming smart speaker market is getting ready to surpass wearable bands and tablets
4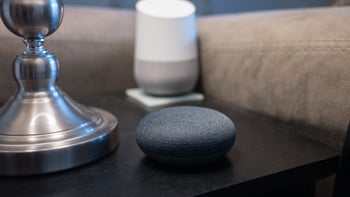 While
global tablet sales
have been declining constantly for the past few years and
the smartphone market
is in the midst of stagnation due to over-saturation and a general lack of innovation leading to extended upgrade cycles, wearable devices and smart speakers are actually on the rise.
The latter segment was essentially carved out a measly few years ago, when Amazon decided to take hardware seriously and put a voice assistant on a somewhat experimental speaker. The Echo quickly spawned a long line of follow-ups and spin-offs, not to mention a bunch of copycats and increasingly ambitious rivals from companies like Google. Boosted by the
diversity of the Echo lineup
and some pretty crazy deals on the
Google Home Mini
and
Home Hub
, the market reached a total of 114 million units in use worldwide in 2018.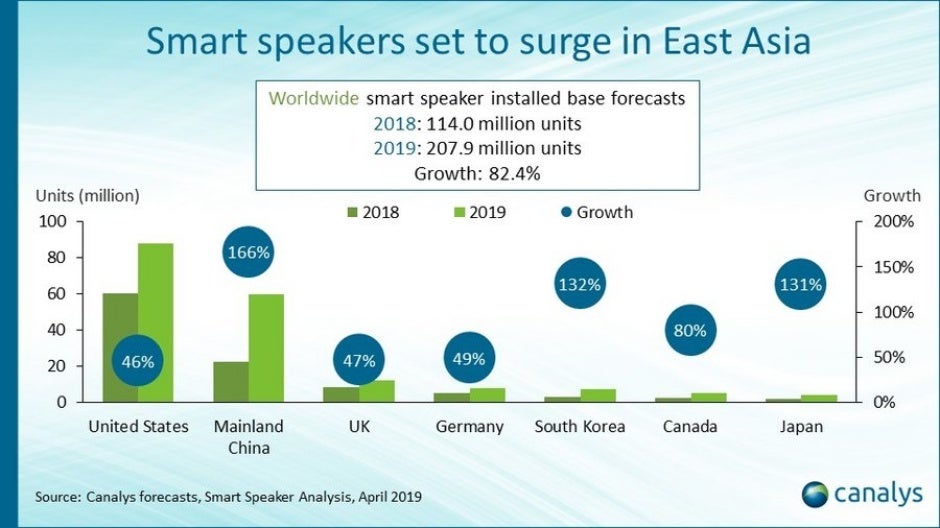 In fact, Canalys predicts smart speakers will surpass tablets no later than 2021 as far as their global installed base is concerned after beating "wearable bands" sometime this year. Pretty impressive stuff from a fledgling market faced with a product category that's been around for a decade or so, earning the title of "next big thing" from many industry analysts back when conventional computers started losing steam.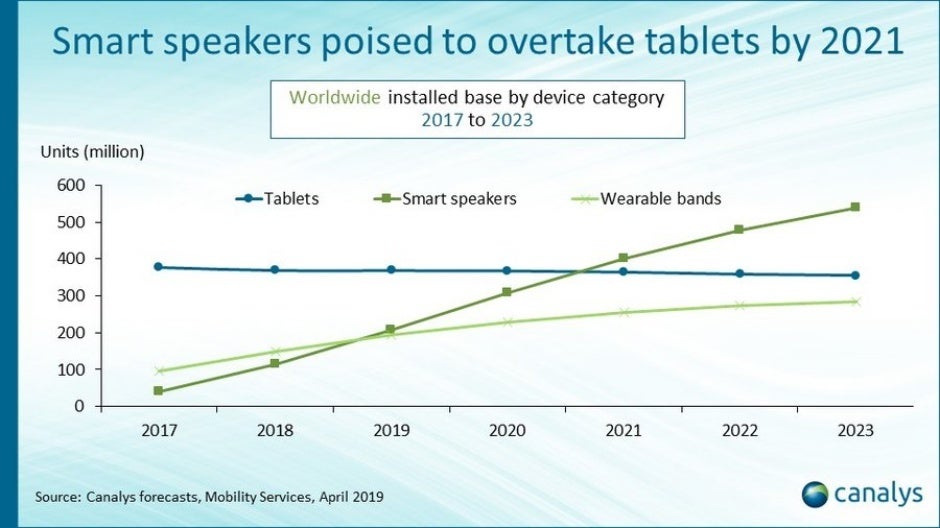 Naturally, we're curious to see if smart speakers will have the same ephemeral fate and popularity as tablets, although current signs don't appear to indicate that will be the case. After all, the 2019 growth rate is forecasted to stay steady throughout 2023 at the very least.
Meanwhile, the US is expected to remain the largest smart speaker market this year as well, with 42.2 percent of the global installed base, although China is beginning to outpace the "enemy", looking at 166 percent growth in 2019 compared to 2018. As such, it might only be a matter of time before the world's biggest smartphone market also becomes the leader in smart speakers. Amazon and Google may not like that one bit, as local companies have the early and comfortable Chinese lead.