In a two-horse race, Apple finishes sixth with its smart speaker
11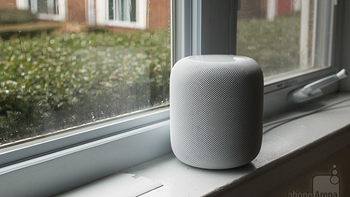 The smart speaker market continues to grow by leaps and bounds, according to the latest data from
Strategy Analytics
(via
Apple Insider
). For the fourth quarter of 2018, the three month period that included October through December, global shipments of smart speakers soared 95% year-over-year to 38.5 million units. That quarter alone topped shipments of the device for all of 2017. During 2018, 86.2 million speakers were shipped world-wide.
The smart speaker market is a two-horse race at the moment. Amazon created the category with its Echo devices, and remained on top during the fourth quarter. The company shipped 123.7 million units for a 35.5% market share. But Amazon better not look back, because Google is coming on strong with its Home line of smart speakers. For Q4, Google had 30% of the market as it shipped 11.5 million units during the period. Google also saw its speaker deliveries rise 123% from the third quarter, outperforming Amazon (91% sequential growth rate).
Apple's HomePod turned in a decent if unspectacular quarter, with units of the device shipped rising 45% from the third quarter. However, Apple still placed sixth with 1.6 million HomePods delivered from October through December, giving Apple a 4.1% slice of the smart speaker pie. Apple is looking up at Alibaba, Baidu and Xiaomi, the third, fourth and fifth largest speaker manufacturers respectively during the quarter.
Apple is handicapped because it sells only one model smart speaker, and at its list price of $349, it is quite expensive. Both Amazon and Google have a range of devices that start as low as $50. And occasionally, both the Amazon Echo Dot and Google Home Mini can be found on sale for as low as $25.
The key for continued growth in the smart speaker market is penetration. Last month, we passed along data from a report that showed
only 21% of U.S. adults own a smart speaker
. That could indicate that there is more growth ahead for this product.

Amazon and Google battle for supremacy in the smart speaker market