Yet another report shows smart speakers dominating the US consumer tech market
2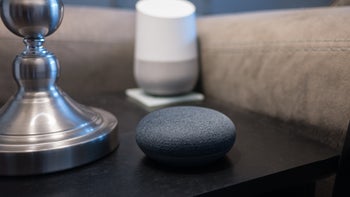 If you needed further proof that smart speakers are eclipsing essentially every other category of consumer tech products in terms of their growth pace,
a new Consumer Technology Association (CTA) study
claims you can find these trendy devices in almost one third of all US homes nowadays. The 31 percent figure is up from only 8 percent adoption back in 2016, marking the second consecutive yearly surge of nearly 100 percent in household ownership.
While it seems unlikely the market will double again next year, the number of US homes with at least one smart speaker in them is expected to continue escalating, based on strong intent to buy among existing owners and potential first-time users. That shouldn't come as a surprise thinking back to a
recent Canalys report
forecasting the expansion of the worldwide smart speaker installed base above both tablet and wearable band numbers.
Speaking of wearable devices, we're also not particularly surprised to hear adoption of both smartwatches and activity trackers has risen by a healthy five and four percentage points respectively in the past year to reach 23 and 29 percent of US households. That means there are still more fitness bands in use stateside, but higher-end smartwatches are slowly closing the gap.
Meanwhile, wireless headphones are naturally outpacing the growth of their wired counterparts, looking destined to take the overall usage lead in the personal audio market before long. Last but certainly not least, smartphones may not be
selling as well as they used to
, but they're still getting incredibly close to ubiquity, with 91 percent US home adoption and 38 percent intent to purchase among repeat and first-time purchases for the next year. Perhaps that signals an impending improvement in
US smartphone demand
, although there are obviously no guarantees.