Galaxy Note 10 is officially on its way to get the One UI 4.0 update!
6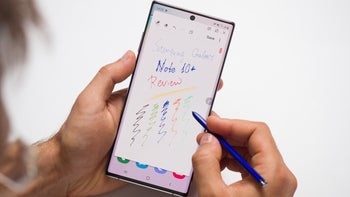 Galaxy Note 10 fans and owners, hear, hear!
Samsung
has started recruiting testers in South Korea to try out the One UI 4.0 update on the adored Galaxy Note 10. It seems the tech giant is working hard to keep its word on bringing the latest One UI update to older Galaxy phones.
Rest assured, the update is being tested both on the Galaxy Note 10 and its bigger brother, the
Galaxy Note 10+
, as both are eligible for the One UI 4.0 beta program. In other words, you don't need to worry about which one you have.
If you are a Galaxy Note 10 owner and you want to catch an early glimpse of what One UI 4.0 would look like on your device here's what you need to do:
First, find the Samsung Members app and sign up for the program. Once you've done that, you will be able to download the beta version by going to Settings > Software update.
Not much is known as of yet, in terms of what features will trickle down from
Android 12
and One UI 4.0 to the Galaxy Note 10 series. However, given that the handset is not that old (2 years) and boasted a flagship status on the day of its release, it shouldn't be much of a problem for the Note 10 to handle all the new features to come with the update.
Now, at this stage, things are still in early beta as it seems, however, we should start to expect the official update to come sometime during January and February. Previous betas have had about a month or two before the final and stable release was pushed out to users across all the regions.
As a side note, the
Galaxy S20
series is also supposed to get the new One UI 4.0 update in South Korea pretty soon. So, if you have one of those, keep your eyes peeled as well.
Recommended Stories