Facebook is testing a new section to emphasize local news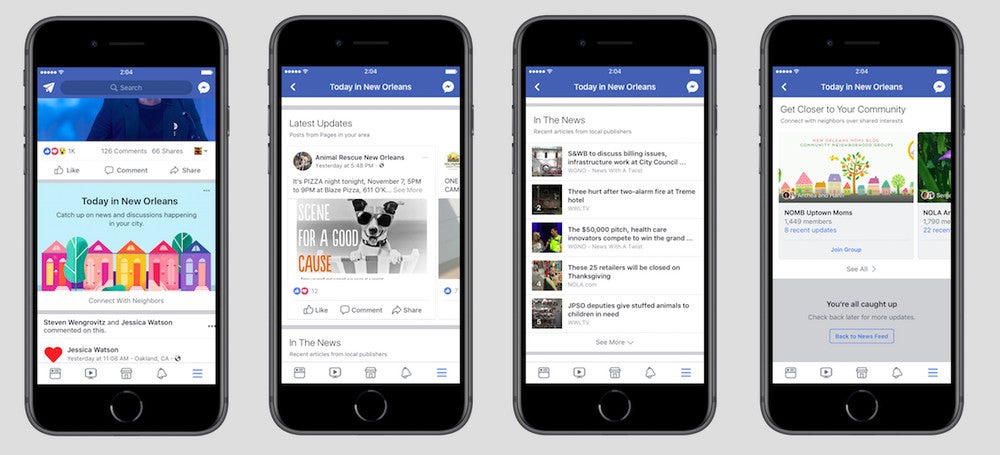 Recently, social media has been heavily criticized for being a real catalyst for the way "fake news" spreads. Why? Well, a lot of news outlets — reputable or not — will have a big, eye-catching title, and will often be shared through social media channels by thousands of people who don't read the actual articles. This issue has been a hot topic ever since the 2016 US presidential elections and Facebook founder and CEO Mark Zuckerberg has been on a personal mission to end "fake news" sharing over his platform since.
The initiative is called the Facebook Journalism Project and the first observable product to come from it is now in soft-launch in a few areas in the USA. Users in New Orleans, La.; Little Rock, Ark.; Billings, Mont.; Peoria, Ill.; Olympia, Wash.; and Binghamton, N.Y. will now have access to a new section, called "Today In [city name]". The idea is to deliver local news to you on daily basis.
To make sure that the stories are relevant and authentic, Facebook will only source links from local publishers that have been manually vetted by the News Partnership team first. Then, the stories themselves will be picked out by machine-learning software.
There's no word on when the new feature would be pushed to more areas.
via:
Recode