Best Wear OS watch faces: analog, digital, modern, stylish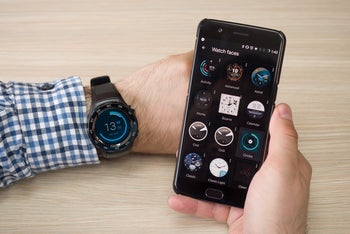 If you happen to be a proud owner of a couple of oil wells, then chances are you can afford having several sparkling Swiss-made watches and switch between them depending on the occasion – one for golfing, one for those fancy receptions, one for an afternoon of sailing the yacht across the bay, and so on. That kind of luxury is beyond the grasp of mere mortals, but a Wear OS smartwatch can be the ideal alternative.
One of the many things to love about smartwatches is how switching to a different watch face can feel like having a completely different timepiece. But with thousands of watch faces available on Wear OS (formerly Android Wear), choosing the best ones for you can be rather difficult. That's why we decided to share our favorites with you, divided into three categories: analog watch faces, digital watch faces, and oddities that deserve a category of their own.
Best analog Wear OS watch faces
Analog watch faces have a distinct, classic appearance and never go out of fashion. At the same time, they don't appear as geeky or as sporty as their digital counterparts. And sure enough, they are the perfect choice for a round smartwatch. Here are some of the best classic Wear OS watch faces you can get right now.
Best digital watch faces for Wear OS

Digital watch faces are modern, practical, and efficient. They can be as simple or as sophisticated as one desires. And somehow they feel like a natural match for an electronic watch. Our favorite Wear OS digital watch faces are in the gallery below.






Cute and Geeky watch faces for Wear OS

And here's a list of watch faces that deserve a category of their own. They are not necessarily the most practical, the most functional, or the most power efficient watch faces Wear OS has to offer, but they have a certain appeal that makes them stand out.