As soon as next year AT&T could offer wireless service subsidized by ads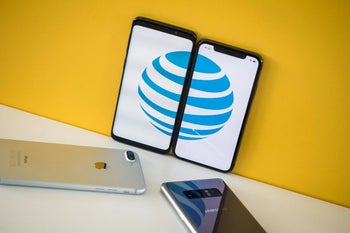 AT&T
, now the nation's third-largest carrier after getting surpassed by T-Mobile, could offer subsidized wireless phone service as soon as next year
according to Reuters
. That's the word from CEO John Stankey who spoke with the wire service on Tuesday. This is the first time that AT&T said that it was working on a plan to offer subsidized wireless service. Speaking of advertising, AT&T is reportedly looking to sell assets to pay down its huge debt load and one of the businesses it is considering letting go of is its advertising tech business Xandr, according to sources.
Stankey believes that at least some AT&T customers wouldn't mind watching an advertisement in exchange for a slight reduction in their monthly AT&T invoice. The executive stated, "I believe there's a segment of our customer base where given a choice, they would take some load of advertising for a $5 or $10 reduction in their mobile bill." He went on to say that its ad-supported phone plans could start-up in "a year or two." The ad-supported version of the company's HBO Max streamer will launch next year and could provide the carrier with advertising inventory; Stankey added that the service would provide the key to offering phone plans subsidized by ads.
Other wireless providers have tried this approach before including Amazon.com Inc, Sprint's Boost Mobile, and Virgin Mobile USA. However, the use of subsidized wireless service did not catch on with subscribers. AT&T says that by providing better advertising targeting, the idea could work this time. This would be done through the use of "unified customer identifiers" which would allow advertisers to identify users across different devices and serve them relevant ads. By disseminating ads that would be more appealing to certain users, AT&T would be able to charge higher prices to run them. AT&T has used data from its phone, internet, and TV customers to target ads that run on its own properties. However, it has been slow in allowing advertisers to use this data to target audiences watching programming from other media firms.
Stankey also said today at the annual Goldman Sachs Communacopia media and communications conference that streaming services like it's own HBO Max have created demand for high-end unlimited wireless plans.