Overkill? Asus was experimenting with 10 GB RAM in a phone
17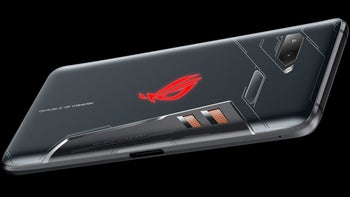 Earlier this week,
Asus announced the ROG phone
. Bearing the Republic of Gamers name, it's the company's first dedicated gamer phone and a direct competitor to the
Razer Phone
of last year.
Now, we all know what gamer-dedicated hardware entails — aggressive design, insane processing power, and lots and lots of cooling. The ROG phone certainly checks all of these boxes.
But, word is, it may have been even more insane. Leakster Roland Quandt got word that Asus has been experimenting with putting 10 GB of RAM into an unnamed flagship smartphone about 10 months ago. The only reason the idea was scrapped was because the module couldn't fit into said phone's body, so they had to do without it.
So once upon a time (a few months back) ASUS wanted to put 10GB RAM in a new flagship (ROG phone maybe?). But that didn't work out, bc of packaging issues (usually placed on top of the SoC, but no room to put the necessary modules in the little space available for a PoP design)

— Roland Quandt (@rquandt) June 6, 2018
10 gigabytes of RAM — that is more than your average household PC holds right now. We're not even sure if the Android operating system knows what to do with that amount. So, it was probably going to be used mostly for bragging rights, and possible future-proofing.
But, alas, it was not meant to happen in 2018, we guess. Or at least not in the first half.
source: Roland Quandt