Apple's hot new AirPods with wireless charging case get their first decent discount at Costco
10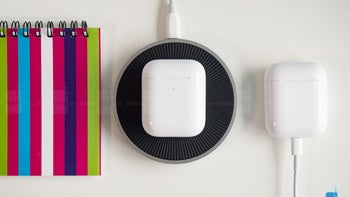 While
Apple's recently refreshed AirPods
received a couple of decent discounts within just a couple of weeks of
their commercial debut
, both
Amazon
and
Costco
restricted this first batch of deals on the "magical" second-gen wireless headphones to the cheaper variant paired with a standard wired charging case.
If you're looking to cut all cords and don't mind spending a few extra bucks in the process, we have some good news today... for Costco members only, as the pricier model is now also marked down by a cool $20. That essentially means you'll be charged a measly 20 bucks more for the hot new AirPods with a hot new wireless charging case included than the list price of the same wireless earbuds sold alongside a non-wireless-capable case.
Unfortunately, it looks like you'll have to cough up a $5 shipping fee on top of the reduced $179.99 price of the second-gen AirPods with a wireless charging case at Costco, which will effectively bring your savings down to 15 bucks. That's still better than nothing, which is precisely what Apple, Best Buy, and Amazon are currently offering in terms of discounts for these seemingly very popular headphones packing Apple H1 processing power for improved connectivity and battery life over their forerunners.
Practically identical to the 2016-released
original AirPods
in terms of design,
the new model
also adds hands-free Siri activation into the mix, forgoing however any degree of water resistance or advanced active noise cancelling technology. If you're primarily interested in those things, as well as a sporty design guaranteed to not fall out of your ears in the most challenging conditions,
you could always wait
for the
$250 Beats Powerbeats Pro
. Of course,
unlike the AirPods 2
, those extravagant bad boys come without wireless charging support.
Check out the deal here