Apple's AirPods 2 ship today, here's your main reason to get them (poll results)
16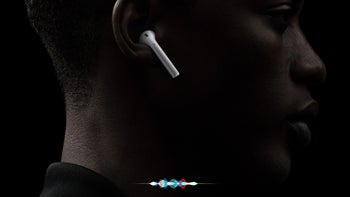 Last week, we asked you what new feature of the
AirPods 2nd-gen
could have piqued your fancy long enough to press that buy button regardless of whether you already have the OG AirPods.
Predictably enough, more than half of our respondents chose the longer talk times possible from the new truly wireless buds from Apple. The extra wireless charging option was next in line, even though you have to buy a dedicated case for it, and the bundle costs $199, as opposed to $159 for the AirPods with the regular charging case.
The faster syncing and more stable connectivity of the new custom-made H1 Bluetooth chip took its rightful third place, while the always-on voice assistant extra in the 2nd-gen AirPods is apparently in the "nice to have" category.



We've been waiting for two and a half years, but Apple finally decided that the true wireless earbuds competition is starting to catch up, and is shipping the second generation of its venerable
AirPods
today, March 25, after they've been available to order for the last few days. After 544 excruciating days of wait, we can finally say that today is the day you can buy an Apple AirPods Wireless Charging Case.
It was announced in September 12, 2017, together with Apple's unicorn of an
AirPower
Qi charger and will now be offered in a package deal with the 2nd-gen AirPods for $199. Well, that exact package has now slipped to an April delivery, but hopefully, the supply will be normalized soon, as the OG AirPods came with long production delays and shipping times that were often more than a month into the future at first.