Apple's Beats Powerbeats Pro earbuds are here to give the new AirPods a run for their money
38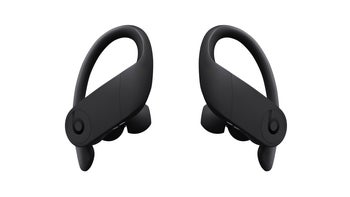 Well, that was fast. Apple unveiled
refreshed AirPods
with wireless charging support and a number of small but notable improvements over
the first-gen wireless headphones
just a couple of weeks ago, putting
the new model up for grabs
shortly thereafter, and we already have an interesting alternative to consider. This is not technically Apple-branded, but as highlighted in its official announcement, it comes as the "result of a deep integration between Beats and Apple engineering."
For audiophiles who have been living under a rock for the past five years, Apple owns Beats Electronics, aka Beats by Dr. Dre, no doubt leveraging its subsidiary's expertise in designing the
crazy popular AirPods
. But the freshly announced Powerbeats Pro earbuds are actually the first
Beats-branded product in quite some time
, suggesting the market has evolved and matured enough to accommodate different wireless options at different prices catering to different target audiences.
Who are the Beats Powerbeats Pro for?
Obviously, like all three previous Powerbeats generations, these are a little more narrow in their scope than the Apple AirPods, which are essentially designed to appeal to everyone and anyone. Of course, it's not necessarily a bad idea to go after a specific niche, especially when talking about a large one like people focused on their health.
If you're wondering exactly how the Powerbeats Pro aim to "revolutionize your workouts", the answer is very simple - with a clean, straightforward, lightweight design and a new industry standard in ergonomics. Unlike the AirPods, which may not be able to keep up with an active lifestyle, these bad boys have been thoroughly tested and basically redesigned from the ground up to guarantee a perfect fit in any occasion.
At least according to Beats, the adjustable earhooks should make it physically impossible for these completely wire-free headphones to fall off during your most extreme workouts. And even though the actual rating is bizarrely kept under wraps, the Powerbeats Pro are advertised as both sweat and water-resistant.
Powerbeats Pro vs second-gen AirPods
As much as Apple would like to keep the two products separate, comparisons are inevitable. While we obviously cannot judge the audio performance of the Powerbeats Pro until properly reviewing them, it's certainly exciting to hear sound was the "highest priority" in their development. After all, the
refreshed AirPods
are good but not great when it comes to simply playing tunes at the best quality available.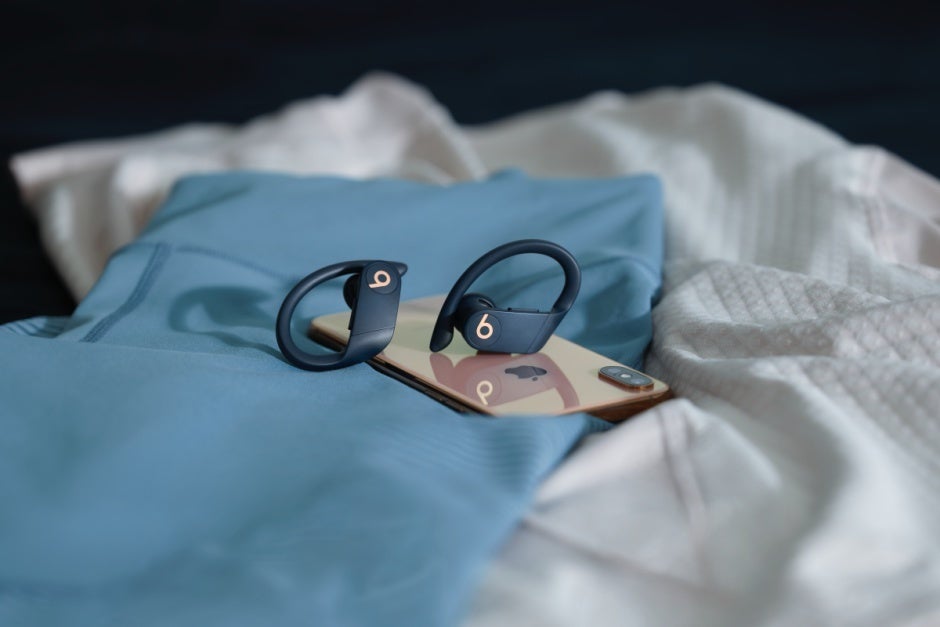 Meanwhile, the Beats Powerbeats Pro promise to offer "incredibly low distortion and great dynamic range across the entire frequency curve", as well as "incredible voice performance" for phone calls on both Android and iOS. There's a very good chance noise isolation will also be a lot better, although that's not necessarily a strong point, as some folks may not want to be completely detached from the outside world while breaking a sweat.
There's no arguing with the impressive 9 hours of battery life provided by these bad boys, though, compared to the just 5 hours of listening time the new AirPods are capable of delivering between charges. The Powerbeats Pro also come with a charging case for a combined endurance total of 24 hours in continuous playback time. Then again, there's no wireless charging support on deck here.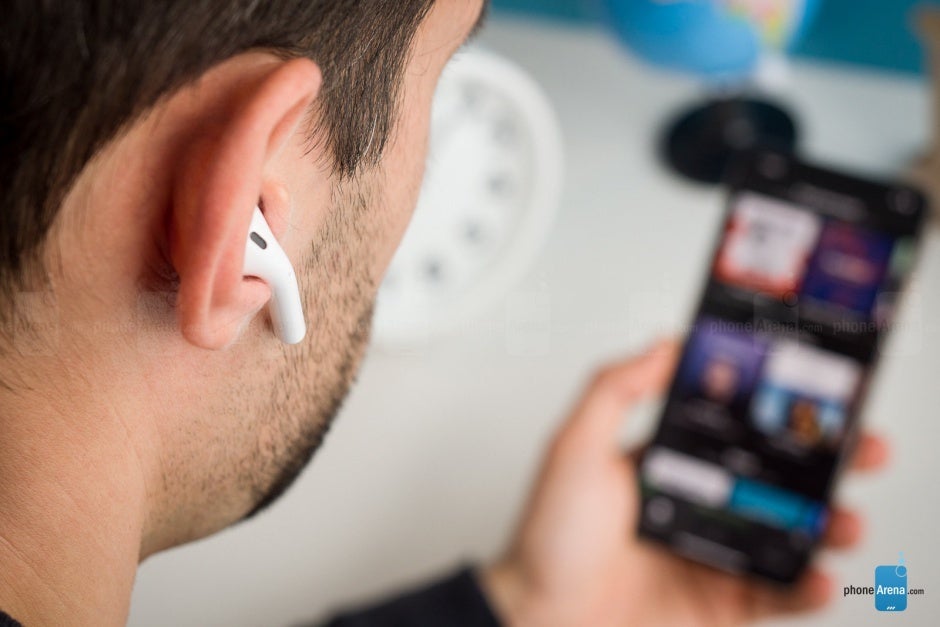 Running with the new AirPods in your ears is probably not very wise
On the bright side, you do get Fast Fuel technology for 1.5 hours of playback after only 5 minutes of charging and up to a whopping 4.5 hours after 15 minutes of charging. And yes, Siri is a mere two words away from hands-free activation, with the same Apple H1 chip found inside the AirPods 2.0 (1.1?) guaranteeing a faster, more stable wireless connection to your devices with the Powerbeats Pro as well.
Beats Powerbeats Pro price and release date
If you thought the $199 AirPods with wireless charging case are expensive, the $249.95 Beats Powerbeats Pro without a wireless charging case are probably not for you. But since the Powerbeats 3 are still available at around 200 bucks, that seemingly exaggerated price point actually makes perfect sense. The good news is we've seen the
Powerbeats 3 discounted
way
more often
than Apple's first-gen AirPods. They've even been available for $100... repeatedly.
Of course, the Powerbeats Pro are billed as an entirely different kettle of fish, not just cutting the cord separating the two earbuds, but also radically changing the design (23 percent smaller and 17 percent lighter), vastly improving the sound quality (at least on paper), and maintaining a stellar battery life while adding "Hey Siri" functionality into the mix.
By the way, if you're done waiting for black AirPods, the Beats Powerbeats Pro are set to come in black, as well as Ivory, Moss, and Navy colors sometime in May. That's a pretty long wait (compared to the almost instantly available new AirPods), but for what it's worth, a relatively wide global release is being planned, with the US to be joined by over 20 other countries and regions right off the bat.