Apple extends the expiration date of its 'limited time' iPhone XR and XS trade-in deals again
23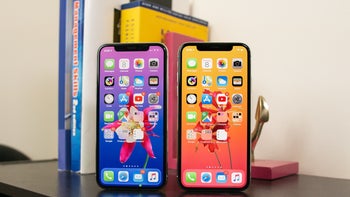 While the iPhone XR and XS are still technically available for starting prices of $749 and $999 respectively in the US, Apple has been
aggressively promoting
its "limited time" trade-in program allowing buyers to
pay as little as $449
and $699 for the two new handsets when giving up a 7 Plus in full working condition.
Kicked off more than two months ago
, the official Apple Store deals are likely to last at least until March 25 around the world. The revised expiration date is currently listed in China only,
as noticed by 9To5Mac
earlier today, extending a deadline previously set for the end of February. In turn,
that was an extension
of an original expiration date of January 31, which first surfaced in Japan, rapidly spreading to other markets.
Although Apple's Japanese e-store continues to list February 28 as the cutoff date of the trade-in arrangement, we're expecting that to change any minute now. Granted, the company's mobile devices are performing particularly poorly in the world's largest smartphone market, but it seems unlikely that China will be given preferential treatment after
Apple already cut some prices
to try to better compete against local heroes.
Bottom line, there's a very good chance these "limited time" promotions will be offered for at least four months in total across global territories. Then again, the program's terms and conditions lack a specific expiration date in many countries, including the US, so don't act shocked if Apple decides to halt all trade-in deals with little to no notice.
Keep in mind that you can save even more on a new
iPhone XS, XS Max
, or
iPhone XR
than the $300 widely advertised as the trade-in value of an iPhone 7 Plus. The iPhone X, for instance, is worth a whopping $500 towards the purchase of a 2018 variant, while a qualifying iPhone 8 Plus trade-in can net you a cool $370 discount.
Recommended Stories