Zombie-themed spoof of Oregon Trail, Organ Trail, gets funding – headed to mobile
1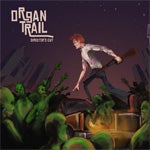 A little over a year ago, a group of indie developers decided to combine two great things into a flash game – Oregon Trail and zombies. What they came up with is what we know today as Organ Trail, the zombie-themed homage to the Apple II classic that has filled elementary school students with joy and dysentery since 1971.
Ryan Wiemeyer, Ben Perez, and Michael Block, also known as The Men Who Wear Many Hats, wanted to go mobile and add some new features to their game, so they launched a Kickstarter project to get funding. To their delight, they have now raised over $8,000, even though their original goal was $3,000. Since they exceeded their goal by so much, they are now planning on releasing a version for iPad, iPhone, and Android.
If you've played the original and enjoyed it, you'll be pleased to find out that the mobile version of Organ Trail is slated to be a director's cut. In addition to optimization for touch interfaces, they plan on adding a new intro mechanic, a new soundtrack, a day and night cycle that affects the zombie's behavior, polishing up the artwork, and a few other additions and enhancements. You can view their entire Kickstarter pitch that details their plans in the video below.
Wiemeyer said that the iPad version could be available as early as spring, but that is not set in stone as they are really adding a lot into this release. "
We get to cheat a little because people already love the idea,
" he said. "
But the trick is to make something compelling enough that when that initial delight at all the puns and nostalgia wears off, we have them engaged in the experience.
"
source:
The Men Who Wear Many Hats
via
LA Times