ZUK to introduce its plans for the global launch of its Z1 on October 26
3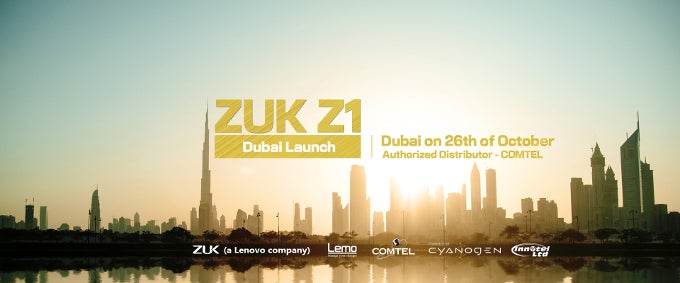 This story is sponsored by ZUK. PhoneArena's opinions in this article have not been affected in any way!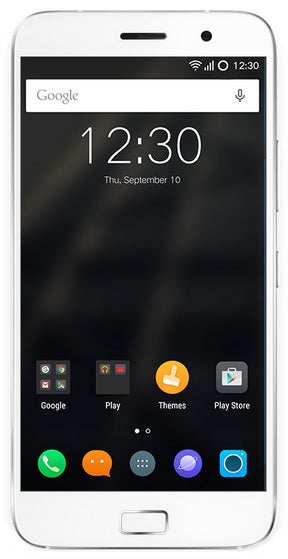 ZUK's Z1
ZUK, the Lenovo-backed smartphone manufacturer, will announce an international version of its first smartphone, the ZUK Z1, during a press-conference in Dubai, UAE, on October 26.
It will be one of several press events the fledgling handset maker is to conduct outside China, and this one in particular is co-held with Comtel, a large Middle Eastern retailer that is partnering with ZUK. Chen Jin, ZUK's CMO, will attend the conference, and so will a high-ranking executive from Qualcomm.
As far as the ZUK Z1 is concerned, we recently had the chance of spending some time with the device and
summarized our impressions in our hands-on article
. Here's a quick recap: We are dealing with a 5.5-inch device sporting a 1080p display, quad-core 2.5GHz Snapdragon 801 chipset, 3GB of RAM, 64 gigs of storage, and a 4,100mAh battery.
Cyanogen OS 12.1, based on Android 5.1.1, is powering the phone as of now, but it is said that an update to Android 6.0 Marshmallow, under the form of Cyanogen OS 13, is being developed as we speak.
As of right now, the ZUK Z1 is available in select markets, but the company promises to reveal additional availability details on October 26. In the meantime, provided that the ZUK Z1 has sparkled your interest, you should know that a thousand units will be available for a slashed price on AliExpress - the promotion will also take place on October 26 and will allow you to get the handset for $279.99, lowered from its current $349.99 sticker.