ZTE's smartwatch to feature stand-alone calling thanks to inclusion of micro SIM card?
5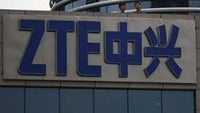 Now that it is apparent that
ZTE has a smartwatch
expected to come to market in the first quarter, how will it be different from say, the Samsung Galaxy Gear? Initial reports indicated that the watch will pair with ZTE handsets only, although ZTE CEO Richard Yu said that the goal is to eventually sync the timepiece with Android models made by other manufacturers.
ZTE originally said that its watch would offer the same features as the Galaxy Gear, but at a lower price. However, a published report out of India on Thursday suggested that the watch will accept a SIM card (micro SIM, most likely) and will be able to make stand alone phone calls. That is not something that Samsung's smartwatch is capable of doing. The camera on the ZTE smartwatch will be positioned to enable video calling, making the comparison to Dick Tracy's two-way wrist radio more legitimate. The report confirmed earlier stories by reporting that the device will launch first in China and will eventually be rolled out globally, offering wireless mirroring of some iOS and Android features.
Also, the China based manufacturer is planning to launch Firefox OS powered smartphones, and dual SIM Android models next year. In addition, ZTE is also looking to offer some entry-level Android handsets to the Indian market in 2014.
Thanks, Anonymous Tipster!
source:
TechOne3