YouTube introduces "Reels," its version of Instagram and Snapchat's Stories
4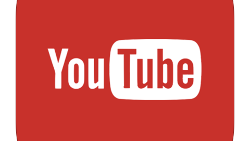 One of the top features of Instagram and Snapchat is Stories. These are personal video snippets taken by users during the course of a day. Once 24 hours expires, so does a Stories video. YouTube is going to allow creators to record the streaming video site's version of Stories, which it is calling
Reels
. Creators will be able to shoot multiple Reels without having to erase any of them. The Reels will live forever under a tab separate from the regular YouTube creations made by users.
Each Reel will last up to 30-seconds in length. Creators can add filters, text, stickers and links to YouTube Reels. As for similarities to the other sites' Stories, why shouldn't they be there? After all, YouTube did hire the former lead product manager on Snapchat's Stories, Todd Sherman.
"We want to do even more to give you easy ways to express yourself and engage with fans, so today we're also unveiling a new feature. Reels are YouTube's spin on the popular "stories" format, but designed specifically for YouTube creators. We learned that you want the flexibility to create multiple Reels and have them not expire, so we'll give you those options. We're also bringing creator-focused features like linking to YouTube videos and YouTube-y stickers. Just like we did with Community, we'll be experimenting with a beta version of Reels to learn and improve the product before expanding to more creators."-YouTube
Other users will get to rate users' Reels by giving them a thumbs up or thumbs down, and viewers will also get to post comments about them as well. But Reels won't be available right away for everyone. At first, YouTube will offer this as a beta feature so that it can explore feedback from creators before it expands Reels to all.
source: YouTube