Wallet-friendly Xiaomi Redmi 6 Pro and Mi Pad 4 are official
7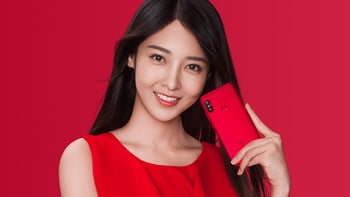 After
invading Europe
this month, Xiaomi will hopefully continue its march towards US shores, as its phones are some of the best value-for-money offerings there are currently. Recently, its boss vouched to never
cross the 5% profit threshold
, which explains the rock-bottom pricing, all the while he is getting the biggest bonus in the history of CEO bonuses of $1.5 billion, with the company
filing for an IPO
soon.
The
Mi Mix 2s
, for instance, which has 82% screen-to-body ratio even without sporting a notch, comes with Snapdragon 845 processor, a ceramic body, and starts from 499 EUR/USD, while the
Redmi Note 5 Pro
, which the
OnePlus 6
holds nothing against but the faster chipset, can be had for half that. Enter the new budget warriors of Xiaomi - the Redmi 6 Pro and the Mi Pad 4 tablet.
Redmi 6 Pro specs
The top of the line representative of the budget Redmi line is getting a 6th generation... and a notch to go with it. What you get thanks to the notch, however, is a fairly compact FHD+ 5.8-incher housed in a metal body (sigh of relief), with a finger scanner on the back. A decent Snapdragon 625 and 4GB RAM / 64 GB storage round up the offer. When we add the typical for the Redmi line 4000 mAh battery, and a new dual 12MP+5MP camera set on the back, the list of niceties grows way longer than the $200 price tag that the 4GB/64GB model lands at.
Needless to say, there is also face unlock (of the selfie type), and some kind of AI that Xiaomi has been laboring over in the last year or so, mainly for the camera modes. A new twist is the standalone microSD slot - you no longer have to choose between a second SIM or a memory card.
Mi Pad 4 specs
The other new thing that Xiaomi unveiled today, is the next iteration of its Android tablet line, the Mi Pad 4. The 8-incher arrives with a 1,920 x 1,200 display, an octa-core Snapdragon 660 2.2GHz processor, up to 4GB of RAM and 64GB of internal storage, a microSD slot, and a hearty 6000 mAh battery. There's a 5MP front camera and a 13MP sensor on the back. The tablet is coming in both Wi-fi and LTE versions for those who still use slates on the go.
Price and release date
The two gadgets are going on sale immediately, and, at $170 in China, Xiaomi has priced the Mi Pad 4 well. Another $50 will get you the LTE version with more memory, too. The Redmi 6 Pro, on the other hand, starts at $153 for the 3GB/32GB model, while the 4GB/32GB version and the top-shelf 4GB/64GB one go for $185 and $200, respectively. Needless to say, when these puppies land in the West, you'd have to add 20-30% on top of the China prices, which is still a pretty good deal, especially if you are in a desperate search for unpretentious metal phones that will do the job.