Xiaomi's shares drop 5.8% and then rebound to trade near its IPO price
1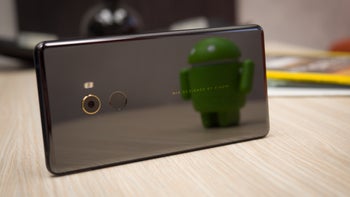 The largest tech IPO in the last four years debuted on the Hong Kong Exchange Monday as Chinese manufacturer Xiaomi raised $4.72 billion USD by selling approximately 2.18 million shares at $17 HK a share ($2.17 USD). At that price, the company is valued at $54 billion USD, almost half the $100 billion valuation that the company was striving for earlier this year. Demand for the shares from investors was considered to be disappointing, and overall the U.S.-China trade war no doubt lowered the enthusiasm over the IPO. The $17 HK price was at the low end of the pre-opening $17-$22 range that the shares were expected to open at.

Xiaomi,
which has yet to sell its products in the U.S.
, is known for its highly spec'd models that it sells at a more affordable price. This business model has helped it make a big splash in the world's second largest smartphone market, India. In that country, per capita earnings are low, forcing many consumers to buy older or low-end models. But Xiaomi's value pricing is tailor made for that country. Earlier this year,
Xiaomi said that it expects to ship 100 million handsets in 2018, up 43% from 2017
.
Lei Jun, Xiaomi's founder, chairman and CEO, has promised not to have its profit margin on hardware exceed 5%. That isn't conducive to the kind of growth that investors like to see, which is why many expect the company to diversify into other products and other markets. After many years of talking about selling its devices in the states, Xiaomi says that it
plans on entering the U.S. market next year
. You can see Lei Jun banging a gong at the opening of today's trading in the image at the top of the story.
"Without the innovation of the Hong Kong capital markets, it would be difficult for us to have a chance to list publicly in Hong Kong. I believe that in the future, there will be more high-quality internet companies coming to Hong Kong."-Lei Jun, founder, chairman & CEO, Xiaomi
The stock traded as low as $16.02 HK in opening transactions, off 5.8% from the $17 HK IPO price, but closed at $16.98 HK.