Xiaomi reveals the Mi VR Play, a beefed up version of Google Cardboard
3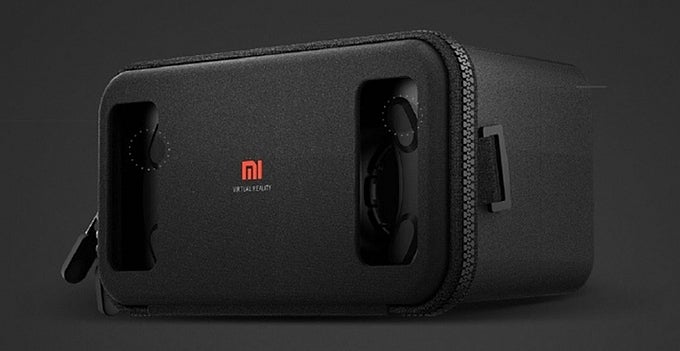 Although
leaks and rumors
have recently claimed that Xiaomi is about to launch a Samsung Gear VR competitor, today Xiaomi unveiled the Mi VR Play, a beefed up version of Google's Cardboard.
Update
: The company's official announcement initially referred to the headset as the VR Toy Edition, but now the device has been renamed as the Xiaomi Mi VR Play.
The Mi VR Play comes with several improvements over Google's cheap VR solution. First up, Xiaomi's VR headset is made out of Spandex and Lycra, which should provide more durability and a softer feel compared to the Google Cardboard.
Another improvement that Xiaomi's Mi VR Play brings over Google's solution is the inclusion of two openings at the front of the headset. These openings can be used to adjust the position of the smartphone. While many would have appreciated a true lens-adjusting system, at least the Mi VR Play gives users a certain degree of flexibility.
The Xiaomi VR Toy Edition should be compatible with all phones with a display size between 4.7 and 5.7 inches across the diagonal. This means that most other Android smartphones (not just Xiaomi ones) will be compatible with the VR headset. The phone is fixed into place using a zipper, and not velcro as is the case with the Google Cardboard.
Last but not least, it should be mentioned that Xiaomi plans to offer the VR Toy Edition in a range of styles ranging from pure black to fake leopard skin and even denim. Check out the pictures above for more details.
Xiaomi says that the companion Mi VR Play app will include virtual reality content from popular Chinese video content providers such as Youku, iQiyi, and VR hotcasts. The app is designed so that users can browse content and access the menu by moving their head for selection and then pressing the button located at the top of the headset for confirmation/action.
Unfortunately, Xiaomi has yet to announce the price for the VR Toy Edition / Mi VR Play, which will probably be the key element in the headset's success or failure. Interestingly, the official blog post that introduced the headset to the world is teasing fans to guess the price for the device, which is probably an indication of an affordable price.
At the moment, the Xiaomi Mi VR Play is undergoing public testing in China and the company has yet to announce a release timeframe.