Xiaomi's latest teaser confirms Mi A2 line with Android One is coming
3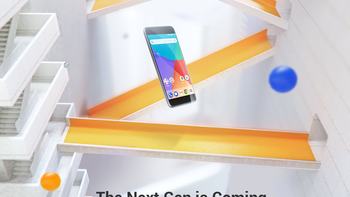 Today, following the confirmation last week that a
global launch event
would be taking place in Madrid, Spain on July 24, Xiaomi's latest teaser confirms that the successor to last year's Mi A1 smartphone is officially on its way.
The teaser image that
Xiaomi
has posted on social media is relatively basic in terms of the information it reveals – it contains the Android One logo in the top corner, a render of last year's Xiaomi Mi A1, and the phrase "The Next Gen is Coming" below – but it's accompanied by the claim that fans of the original device will "love" the new model. For those unaware, the new smartphone looks set to sport a tall 6-inch display along with an aluminum build and a dual-camera setup on the rear. Internally, users should expect the Snapdragon 660 and the choice of either 4GB or 6GB of RAM, with this then being coupled with 32GB, 64GB, or 128GB depending on user preference. Also, as is typical with Android One smartphones, the device will ship with the latest version of the OS straight out of the box,
Android
8.1 Oreo.
In addition to the other hints, it's worth noting that Xiaomi also contained the hashtag "2isbetterthan1," which appears to make reference to both the new name and the fact that two smartphones are expected this year. See, in addition to the regular model, a
lower-cost Mi A2 Lite
is reportedly in the works and is rather similar internally to last year's
Mi A1
. In fact, the only major detail that differentiates the two is the design – it's set to include a 19:9 display complete with a notch up top and a new dual-camera setup on the rear.
Currently, Xiaomi is yet to confirm when either of its new devices will go on sale, although previous information has pointed towards an August 8 release. Also, in terms of pricing, the Mi A2 Lite is set to start around €240, while the base
Mi A2
should go for roughly €300, although this is expected to go as high as €370 for the top-of-the-line offering.