Xiaomi Mi 6 Plus certified: another Snapdragon 835-powered phablet incoming
9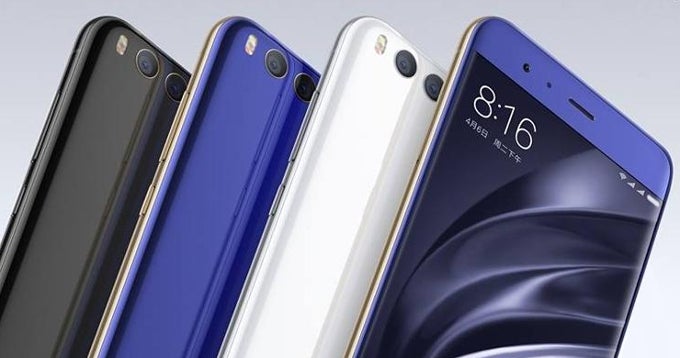 The Xiaomi Mi 6 (above) could soon be accompanied by a larger version
Chinese firm Xiaomi finally
took the wraps off
its new flagship
Mi 6
at an official launch event yesterday. Yet another humdinger from the firm, it's generously kitted out with Qualcomm's Snapdragon 835 processor and 6 gigs of RAM. Set to hit the market in just over a week's time, there have been rumors of
a potentially larger Plus model
, though it didn't materialize during the recent showcase. Still, the Mi 6 Plus has been certified in China, indicating that it too could be presented to the world in the near future.
There's no question that the Mi 6 has the might to compete with other top-level smartphones, at least on paper. But with a 5.15-inch display, phablet fans are unlikely to give it a second look, and this is where the 5.7-inch Mi 6 Plus may be of assistance. Certification of the Mi 6 Plus (model number MDE40) through China's 3C authority legitimizes the claim that the handset is in existence but for now, doesn't shed too much light on what the device will entail.
Previous information notes of a 5.7-inch display, which may only pack a full-HD (1080 x 1920) resolution. This may disappoint some, particularly given that many phablets opt for quad-HD panels as standard. On a more positive note, this move should help Xiaomi to retain its famously low price point, and will also put less of a strain on the battery. Speaking of which, the Mi 6 Plus may be equipped with a 4,500 mAh juice pack.
The Snapdragon 835 with 6 GB RAM setup is expected to be utilized once more, and there will likely be the same 64 / 128 GB ROM options akin to the standard Mi 6. Considering these similarities, it's reasonable to assume that the Plus will be similar in most regards, save the size / display and battery.
Hopefully the certification is an indicator of an impending announcement, and we'll be sure to keep you informed on Mi 6 Plus' eventual unveiling.