Would you use fingerprint scanners more if they were placed on the side of phones?
22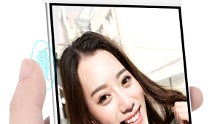 Fingerprint readers are par for the course with today's flagships, and even midrange handsets, as more and more mobile payment systems require an extra level of authentication to work just like your credit or debit card. Moreover, we are getting accustomed to use them for unlocking our phones, securely launching apps, and so on. Some sensor areas even offer extra functionality like back navigation or swiping through the interface.
The ubiquity of fingerprint scanners today comes with a price, though. Manufacturers are usually embedding the reader in the home keys beneath the display, which calls for an obligatory physical clicker there, and makes creating phones with excellent screen-to-body ratio more problematic. Granted, the new
Galaxy Note5
and
S6 edge+
have a fingerprint reader built into the physical home key, and still boast the best screen-to-body ratio for their display diagonal, but Apple, for instance, which uses a circular home key, seems forever destined to make phones that are quite large for their panel size because of that.
There are a few companies that do away with the finger-scanner-in-the-home-key paradigm, like Huawei, for example. It placed the reader of the
Mate7
on its back, achieving excellent screen-to-body-ratio on the huge phablet. That is still not an ideal solution, though, as you can't unlock the phone or authorize payments with the it when lying face-up on the desk, for instance. That is why Huawei is now introducing a unique fingerprint scanner placement with the new
Honor 7i
, moving it on the left side, directly under your finger at all times.
This is why we wanted to ask you if you would use the fingerprint reader on your phone more if it is taken out to the side of the handset, instead of being all the way down beneath the display, or on the back of the phone. Take your pick in the poll below, and tell us your argumentation in the comments.