With the disappointing Xperia Z3+ in mind, do you think Sony's headed for trouble? (poll results)
14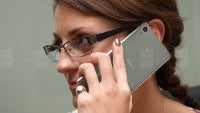 On Monday
we asked you to share your thoughts on a painful topic: Sony's bleak future. We say painful, as it was obvious from the comment section, including the one under our
Sony Xperia Z3+ review
, that Sony fans are not at all happy to see their favorite maker fail to impress. That's understandable, though we should probably remind you that when it comes to review scores, we don't play favorites.
In any case, given our passionate Sony audience (oh,
we know
you're passionate!), we weren't surprised with the results of the poll. So while a little over half the votes (52.1%) were cast by people who see only trouble ahead for Sony, nearly a third (29.61%) are sticking for the Japanese company and claiming that the maker will be fine eventually. The remaining 18.29% of the voters are on the fence, and admit that, at this point, they just couldn't tell what the future holds for Sony.
In conclusion? Despite the remarkably resilient Sony following on PhoneArena, the majority of participant still agree that the legendary company is in trouble. And with only the Xperia Z4v to look forward to in the near term, it's looking like it won't be until 2016 that we'll see whether Sony plans to give up, continue along the same path, or change things up.