Windows Phone makes sales gains in Europe and US, Motorola back on the map
28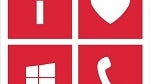 Microsoft continues to see robust growth for Windows Phone sales, and the
Moto G
has put Motorola on the map since it launched late last year thanks to its impressive featu.
Motorola's success, according to the newest report from Kantar Worldpanel, is notable because the company soon to be acquired by Lenovo, "was nowhere in Europe before the Moto G launched in November…but the new model has since boosted the manufacturer to 6% of British sales."
Despite Motorola's impact in the United Kingdom, over the past three months (ending February) sales of Android did seem to slip a bit compared to the same period a year ago, from 58% to 54% as did BlackBerry from 5% to 3.4%. iOS saw an uptick in sales activity, 29% to 32%. Windows Phone saw strong growth compared to the year prior, up from 6.7% to 10.1%.
Windows Phone continues its growth and Android maintains its dominance across other major markets, at the expense of iOS and BlackBerry. For the three month period ending in February in the US, Android saw a market share increase from 51% to 55%; Windows Phone's market share went up from 4.1% to 5.3%. iOS saw a notable decline from 43.6% to 38.7%, and BlackBerry slid from 0.7% to 0.6%.
In China, the picture is a bit different, with Android seeing sales growth, up from 71% to 80% while sales activity of other platforms saw modest declines with exception of iOS, which saw a step down from 24.4% to 17.9%.
Apple continues to enjoy strong sales in Japan, grabbing more than half of the sales share, though Android does maintain growth as well, with about 45% of sales. Windows Phone already had very limited activity in Japan and that slipped a bit while BlackBerry has virtually no presence at all.
The statistics from this report, along with other market data are sure to be part of the overall presentation at Microsoft's Build 2014 conference this week. Overall, Android has maintained a comfortable dominance, but Windows Phone has wedged into some mature markets with impressive results.
sources:
Kantar Worldpanel
via
WPCentral