Windows Phone 8 will support file transfer over Bluetooth
29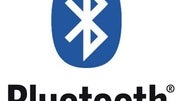 You know what most feature phones can do, but not even the best Windows Phone 7 smartphones can't? Transfer a file over Bluetooth, that's what, an we are sure that fans of Microsoft's mobile platform aren't too happy about that fact.
Things are about to change, however, in the near future with the arrival of Windows Phone 8. The platform's Bluetooth profile has already been published online, and all the components necessary for wireless file transfer are present on the list. This does not necessarily mean that Bluetooth file transfer will come to existing WP smartphones with the Windows Phone 7.8 update, but at least we know that the upcoming WP8 handsets will finally support the missing feature.
As a side note, WP7 users aren't totally out of luck as a third-party app allows transfer of photos over Bluetooth. It is called PictureSwap and you can go check it out at the Windows Phone Marketplace, in case you absolutely need to have that feature.
Recommended Stories