Windows Phone 8 rumored to being tested on Lumia 800, 610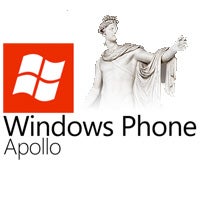 Reports have gone back and forth recently, current Windows Phone will get an upgrade to Windows Phone 8 Apollo, current Windows Phones won't see an update. It is difficult to say at the point where exactly Apollo stands as far as upgrades are concerned.
To add a little more speculation to the mix, a user over at Chinese Windows Phone community, wpxap, says that Apollo is being tested by an employee on a Nokia Lumia 800. In a separate report, The MS nerd took to Twitter to announce that Nokia and Microsoft are testing a build of Apollo on the Lumia 610. He ended his tweet saying, "Not 'performant' enough. Yet."
Even though we don't know all the ins and outs of Apollo and its system requirements, it seems like higher end handsets such as the Lumia 800 and 900 would be good candidates for this release. If these rumors are true, it also makes sense for Microsoft to at least test Apollo on an entry-level device to get a read on its performance before making a decision on which handsets will be eligible for the upgrade.
At the end of they day, rumors are just that – rumors. So be sure to take them with a grain of salt before assuming that the Lumia 610 will definitely see an official Windows Phone 8 release.
source:
WPCentral
&
Twitter