Windows Marketplace for Mobile now accessible via desktop computers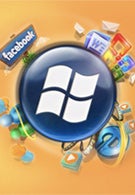 Microsoft has embarked on the second phase of revamping their online application store, the Windows Marketplace for Mobile and part of the strategy involves allowing customers to shop around using their desktop computers. Owners of WM smartphones can now access the online store from any computer, buy all applications they feel up to and install them on their handsets later, when the phone Windows Marketplace client has been started.
The second phase of the Windows Marketplace for Mobile overhaul includes deployment of full support for Windows Mobile 6.0 and 6.1 smartphones, but it seems we will have to wait a bit more until we finally get there, since the feature has not been implemented yet. Still, if you feel like taking a look at the online store using your computer, it´s available
here
.
via
WMexperts