Who said gadgets cannot be sexy? New OnePlus 3T Midnight Black edition stars in Maxim magazine
8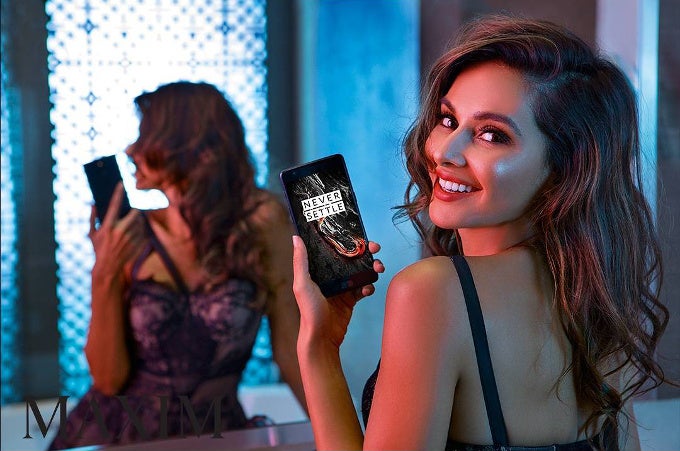 Who said gadgets cannot be sexy?
Okay, okay, Mat Honan wrote a popular essay on the topic back in the day, but sexy is the only word that comes to mind when you look at the latest, April issue of Maxim magazine India featuring TV presenter, dancer and local celebrity Shibani Dandekar posing with a sleek new OnePlus 3T Midnight Black edition.
The OnePlus 3 and 3T have quickly become some of the most popular phones in India, a market particularly sensitive to pricing and appreciative of great value-for-money offers. The OnePlus 3T is exactly that: a phone that costs much less than Apple iPhone and Samsung Galaxies, yet has a pride marketing message to never settle, features an excellent design, good battery life and one of the better cameras out there.
Since you are probably plenty distracted by the images above and below, let us bring your focus back to the OnePlus 3T Midnight Black edition. It features trendy black color (matte black here), 128 gigs of storage, the Snapdragon 821 system chip and runs on the latest Nougat version of Android. You can get it for $480 off contract and it's shipping immediately. Now back to Shibani...