What to expect from Apple's September 7 event: iPhone 7 & 7 Plus, Apple Watch 2, one more thing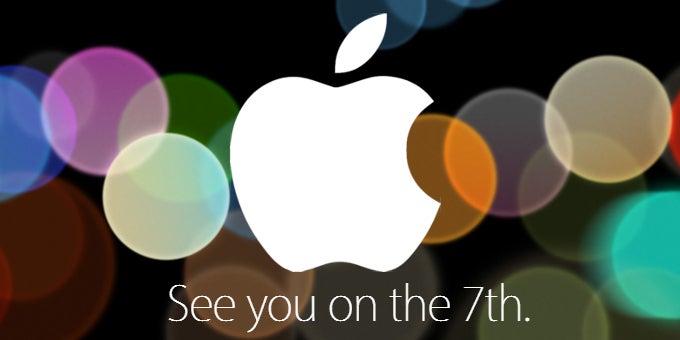 In case you've been living under a rock, Apple will be holding an event in less than 5 hours. As usual, we can only speculate about the full list of new devices and features that will be announced by Tim Cook and Phil Schiller on stage. Worry not, we will loop you in real quick right now!
iPhone 7 & 7 Plus
The leitmotif and the most anticipated novelties are undoubtedly Apple's next batch of iPhones, the iPhone 7 and the iPhone 7 Plus. It's hard to sum up our expectations about these in a sentence or two, so we'll just redirect you to our somewhat lengthy rumor round-ups, which cover almost all there is about the next batch of iOS-powered phones.
Here's all you need to know about the next iPhones:
Apple Watch 2
Although we are not quite convinced that Apple might show us another gadget after the iPhones become official, we still shouldn't rule out the possibility that a possible second generation of the Apple Watch could be announced in a couple of hours' time. Just a week ago, Apple was granted certifications for almost a dozen new devices - aside from new phones, at least 10 different versions of a new "
mobile electronic devices with the Apple trademark and watchOS 2
". So far, we have little to no idea as to what novelties this could bring to the table, but there's a chance that we might all learn soon.
Refreshed iPad Air/iPad mini
Certain iPad variations have not been updated in a while, and we feel that it's high time Apple did something about it. Granted, just 6 months ago a new smaller-sized iPad Pro with a 9.7-inch display got released, but a refresh to the iPad Air and iPad mini lineup is not to be ruled out! Even in the worst case scenario, Apple will spend at least a couple of minutes informing us about the state of its tablet business, and we are hopeful that a few hardware updates might get official shortly after.
...One more thing?
As usual with Apple, everything's veiled in secrecy till the very end. At least officially, that is. What we mean is that Tim Cook could finish his presentation in a Steve Jobs-esque way and unveil a new gadget or a service right out of the blue. This has happened before, and will certainly happen again.