Web site reveals which U.S. Apple Stores have the Apple iPhone 5s in stock
18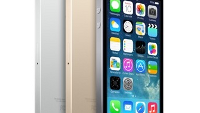 Wouldn't you like to know in advance which U.S. Apple Stores have the full-featured
Apple iPhone 5s
in stock? Well, you could start making calls around the U.S., dialing Apple Stores from coast to coast, inquiring about iPhone 5s inventory. But this is a time consuming way to find out which Apple Stores still have the model on their shelves.
A much simpler way to find out if the Apple Store next to you is loaded with iPhone 5s units is to head to
iphone-check.herokuapp.com
and plug in the zip code of the Apple Store you're interested in. Select from one of the three colors that the model comes in, the U.S. carrier you are interested in and you will soon have the coveted information right in front of you.
In case you're curious, the information comes straight from Apple, and the site shows the Apple Store's inventory regarding the iPhone 5s only. Referring to the chart while shopping for your iPhone 5s just might save you some time, something that you can never have enough of.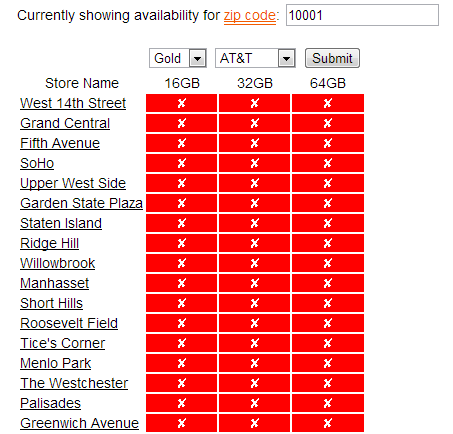 Find out which Apple Stores in the U.S. have the Apple iPhone 5s in stock
source:
iphone-check
, via
Apple
,
CNET