Watch Apple iPad event full video here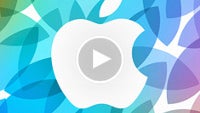 Apple streamed its iPad unveiling and we covered it live, but if you missed all that you can still catch up with times and grab some of that Cupertino spirit (more mellow recently) along with all the news about the newly announced Apple iPad Air, iPad mini with Retina display, new Macbooks, Mac Pro and finally the exciting and free Mavericks OS X.
The whole event lasts just around an hour and twenty minutes and yes, you get to see a new video of Jonny Ive speaking about meticulous attention to detail in a typical Apple video. You also will enjoy some of the best making of videos and a great video report on the initial sales of iPhone with a bunch of happy Apple users getting their iPhones after waiting in line.
Spoilers follow below. The event was fun and down tempo at the same time. The fun part came with Apple delivering quite a few jabs at the outdatedness of Microsoft, but on the whole everything seemed a bit less energetic and a 'one more thing' moment was expected but missing.
If you love the Apple magic and its distortion field, you can see it all reincarnated in a Tim Cook led orchestrated scene right below.
source:
Apple