Walmart customer irate after his iPhone 6 order for Black Friday is cancelled
35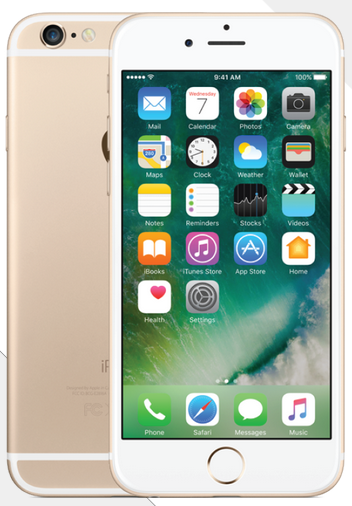 Walmart had a Black Friday deal on the iPhone 6
What good is a Black Friday ad if all of the products being advertised are already sold out? That is what Walmart shoppers were complaining about after the discounter's Black Friday stock was sold out on Thanksgiving. And that led to numerous tweets from very angry consumers accusing the company of taking part in a bait and switch campaign. Apparently some well priced electronics were out of stock Friday morning as were some video games and cheaply priced clothing.
One customer ordered a pair of
Apple iPhone 6
handsets for his twins at midnight Friday. At 7pm, he received a message that his "bulk" order was cancelled. And, the iPhone 6 has now been completely sold out by Walmart, leaving the customer high and dry. Pushing its Black Friday sales beginning with ads running on Thursday morning wasn't a good idea since much of the discounter's Black Friday inventory was already sold out by the time the sun rose on Friday morning.
Walmart customers are like elephants; they never forget. So the bad experiences they have had this year just might lead to fewer Black Friday sales next year.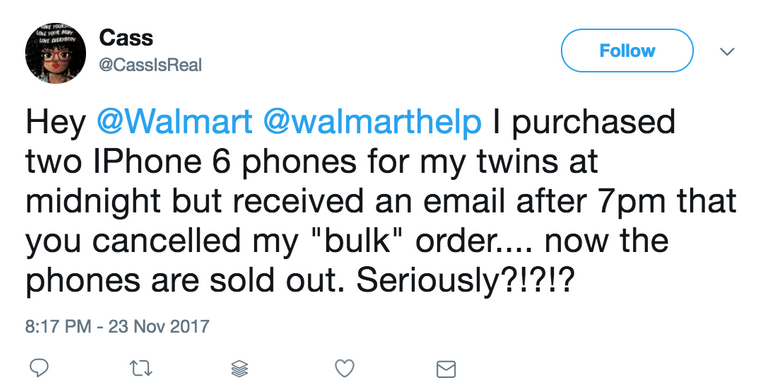 Walmart customer loses out on iPhone 6 sale
source:
BusinessInsider