Wall Street analyst sees Apple battling Huawei, Xiaomi and Samsung in China
51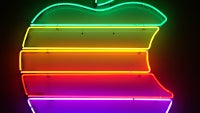 Earlier today, Jefferies analyst Sundeep Bajikar cut his target on Apple's shares to $130 from $135. His move coincided with a tough day of trading for the tech titan as Apple dropped $6.23 (5.2%) to $113.49. In cutting his target on Apple, Bajikar said that he was concerned with "
macro demand uncertainty for iPhone primarily in China
."
While the Jefferies analyst sees strong demand for the iPhone in Hong Kong, Shanghai, Seoul and Tokyo, he notes that China's stock market has been falling and taking consumer's financial health with it. Bajikar says that Apple has responded by cutting back on ordering parts and components. In addition, he sees Apple facing strong competition in China from Huawei, Xiaomi and Samsung.
Speaking of Apple's main rival,
Samsung has started cutting prices
for the
Samsung Galaxy S6
and
Samsung Galaxy S6 edge
, and on Thursday it will unveil the
Samsung Galaxy Note 5
and
Samsung Galaxy S6 edge+
. All of these moves have the analyst concerned about Apple's ability to compete in China.
Another report affecting Apple's shares today came from Bluefin Research Partners analysts John Donovan and Steve Mullane. The duo reduced their forecast of iPhones being build in the second half of this year from 130 million to 122 million, due to a delay in the production of the new iPhone 6s and iPhone 6s Plus. This
confirms a report from KGI Securities' Ming-Chi Kuo,
who says that Apple is one to two weeks behind in producing the new models.
"Our checks on the ground in Hong Kong, Shanghai, Seoul and Tokyo suggest iPhone is enjoying robust consumer demand. However, given stock market worries (since late-June) in China, we would not be surprised if Apple was taking a more cautious view of end demand, and cutting iPhone-related orders in the supply chain. Our checks also continue to suggest that iPhone is facing strong competition in China, primarily from Huawei, Xiaomi, and Samsung. Samsung is cutting Galaxy S6/Edge prices, and launching two new premium phones on Aug 13, so we expect competition for iPhone to increase further."-Sundeep Bajikar, analyst, Jefferies
We could be
less than a month away before Apple takes the wraps off the new models
, at which time all bets are off.
Serial Tipster Evan Blass is calling for the Apple iPhone 6c to be part of the unveiling event
, and the 12.9-inch Apple iPad Pro is a wild card. Stay tuned! Things are just starting to warm up.
source:
Barron's