WP firmly etching itself as the third OS, claims the second spot in a major market for the first time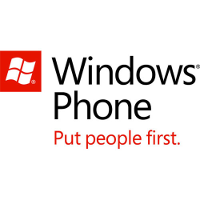 The popularity of the now firmly established Windows Phone OS continues to grow in several major markets, and its success is largely driven by first time smartphone buyers, who are looking to upgrade from their featurephones. To put this into perspective, according to the numbers, courtesy of Kantar Worldpanel, 42% of customers that have decided to buy into the mobile OS are new to the world of smartphones.
While total worldwide numbers have not been made available, WP now boasts an 8.2% share of the total OS market across EU5 markets (Germany, Great Britain, Italy, Spain and France). Moreover, the report posits Microsoft's OS as the the number two in Mexico, following a massive 10.5% increase to the current 12.5% share WP enjoys, overtaking Apple's iOS in the meantime. Speaking of Mexico, while traditionally a BlackBerry bastion, the OS from the company formerly known as RIM has dropped a whopping 25% year-on-year (though still sold slightly better than iOS).
So what about Android and iOS? While Android takes home a mind-numbingly large piece of the total pie, especially in European countries and China, it's actually losing traction in the US. iOS appears to have mounted a successful counter-charge, growing its sales to 43.4%, against Android's now diminished share of 51.1%.
Last in the race remains BlackBerry (well, Symbian, actually, but that one's definitely headed towards extinction), which now accounts for just 1.2% in the States, and a tad higher
2.4
% in the aforementioned EU5 markets.
source:
Kantar Worldpanel