Vodafone posts a large quarterly revenue drop, holds dividend, still making money
2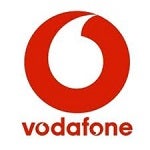 If ever there was any doubt as to why Vodafone would want to hold on to its 45% stake in Verizon Wireless, this is it. The carrier recorded its largest ever quarterly drop in revenues, but still posted a profit, largely due to its ownership share in Verizon Wireless.
The world's second largest wireless carrier saw a 4.2% drop in what it calls "organic service revenue" which is just gross earnings for all of Vodafone Group for its fiscal year which ended March 31st. While the drop in revenue was in line with forecasts, it also shows an acceleration in the rate of declining revenues. That prompted the company to withhold its dividend payouts to investors was not. That money, a little over £2 billion, will be reinvested in the company instead which will help it stave off the charges it had to take for write downs in Spain and Italy.
While Vodafone is busy squeezing saturated markets for revenues, the company plays no active role in the operation of Verizon Wireless. Next month, it will be on the receiving end of its share of a $7 billion (£4.5 billion) dividend payment. With a cash truck like that, one is understandably not going to be in a hurry to sell it at any price.
Earnings overall showed Vodafone earning £673 million on revenues of £44.4 billion. That is a considerable drop from its £7 billion profit last year. During the earnings call, no mention was made of the speculation that Verizon would be preparing a formal offer to buy Vodafone's share of Verizon Wireless.
source:
Reuters