Virgin Mobile offers $100 to T-Mobile customers to switch, is it enough?
13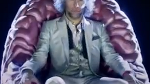 Sprint's Virgin Mobile unit is trying to get disgruntled T-Mobile customers to make the switch to the pre-paid carrier. As a result, Virgin Mobile will
pay $100
to current T-Mobile customers willing to move their phone number to Virgin Mobile. And the latter also has created a comparison chart showing how T-Mobile customers can save $330 over two-years. That includes $114 that you would save buying the
Samsung Galaxy S II 4G
for $299.99 from Virgin Mobile vs. the $413 you would have to pay T-Mobile for the
Samsung Galaxy S II
. It also includes the $100 bribe that you are being paid to switch carriers.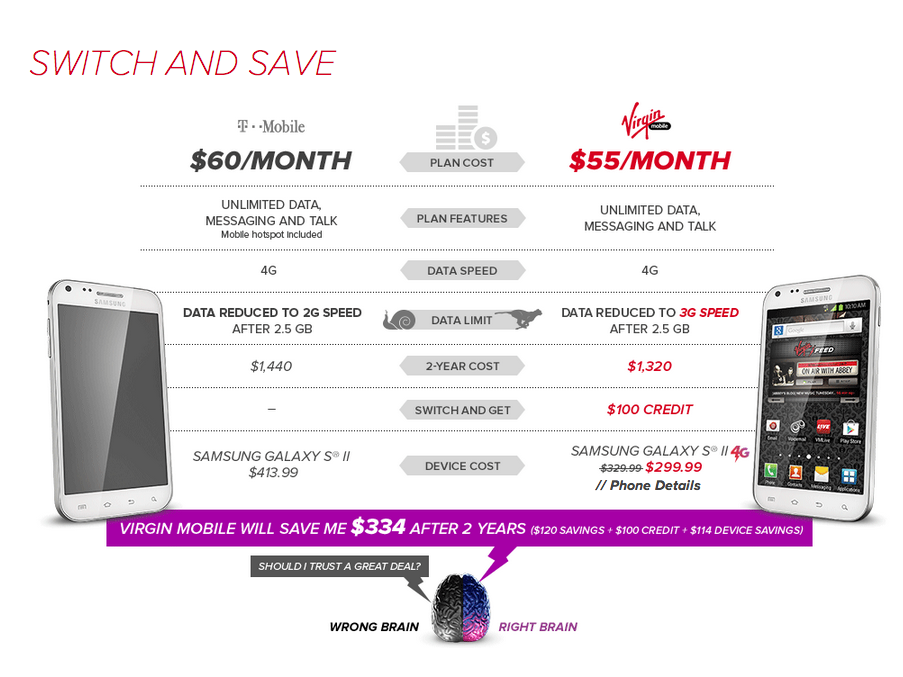 Virgin Mobile says it saves T-Mobile customers $334 over two years
The chart might be factually correct, but we should point out that for
just $10 more
on T-Mobile, a customer would have unlimited data without the throttling that would be a possibility for $60 a month on T-Mobile's plan. Would a T-Mobile customer that uses a lot of data each month pay $70 for no-cap on data usage, or would he opt to pay the $10 less and hope that he doesn't go over the 2.5GB data cap at that price?
Additionally, T-Mobile customers would have to ask themselves if $100 is enough to make them switch carriers. Sure, there is no ETF with the new T-Mobile plan, but until the phone they purchased using the new EIP with the carrier is paid off completely, it remains locked to T-Mobile. That means that the $100 you're getting from Virgin Mobile would have to go toward the price of a new phone.
Suddenly, all that money that Virgin Mobile saves you over two years
doesn't look so good
after all.
source:
AllThingsD
Recommended Stories